How CM Punk Is Getting Fans Pumped About Daniel Bryan's Return To Wrestling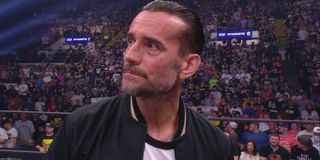 CM Punk made his long-awaited return to professional wrestling recently, and he seems ready to do all he can to put AEW on the path to being a noteworthy competitor for the WWE. Punk's first appearance on AEW Dynamite certainly hyped up the crowd and, to the surprise of perhaps no one, did so in part by teasing arguably the clearest sign yet that former WWE star Daniel Bryan is headed to the rival organization.
The first hint came during Punk's interview on AEW Dynamite, where he spoke about an upcoming match with wrestler Darby Allin. When Punk mentioned taking a moment to ask himself if he could still be the "best in the world," the crowd interrupted with a massive "Yes" chant. Specifically, the very same "Yes" chant that Daniel Bryan popularized during his run in the WWE. Ever the performer, Punk rolled with the moment and responded to the crowd with a smile and this statement.
The crowd roared with excitement, and WWE fans know exactly why. Daniel Bryan is considered one of the best in-ring technicians in professional wrestling today and has been in the business a long time. When his contract expired with the WWE, there were rumors he'd come to AEW, but CM Punk's message to fans is about the closest they've gotten to confirmation from an official source that it's happening.
Punk didn't stop teasing Daniel Bryan after his AEW Dynamite appearance, either. The wrestler used his ever cryptic Instagram to promote Bryan's pending arrival in AEW yet again. Check out the picture he shared below, which is a zoomed-in photo of the two athletes back when they were both part of the wrestling organization Ring Of Honor.
It would seem CM Punk isn't trying to try and hide the fact that Daniel Bryan is coming to AEW, which is good news for fans who wanted explicit confirmation about the wrestling superstar's arrival. Other AEW top figures like Cody Rhodes and company president Tony Khan have danced around the news for weeks, so it is definitely encouraging to hear someone who would presumably be in the know so transparently teasing the arrival of Bryan in the rapidly growing organization.
Daniel Bryan's official introduction on AEW would mark another former WWE employee that's now part of the rival org, which feels like salt in the wound during a time when the elder federation has struggled to stay in the green and retain crowd-swaying talent. It's starting to feel like AEW has the chance to gain some major ground and become a serious competitor to Vince McMahon's stable though we can only wait and see if these moves will result in a significant hit to the WWE's pro wrestling empire.
AEW Dynamite airs on TNT Wednesdays at 8:00 p.m. ET, and the organization's new show Rampage can be found on TNT Fridays at 10:00 p.m. ET.
Your Daily Blend of Entertainment News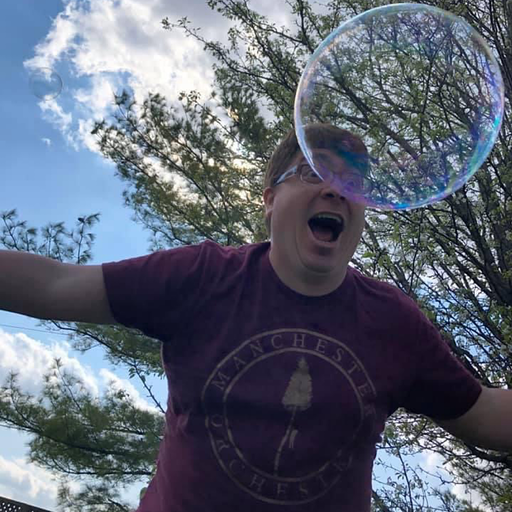 I like good television but also reality television. His day largely consists of balancing his workload between reporting on the latest and greatest news in Star Trek and other sci-fi, as well as 90 Day Fiancé, WWE, Big Brother, and more.