5 Reasons To Watch Petals On The Wind Tonight On Lifetime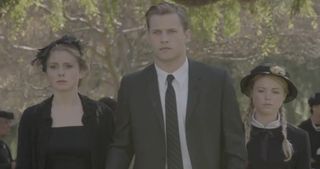 Petals on the Wind airs tonight! If you're a fan of V.C. Andrews Flowers in the Attic/Dollanganger series, this TV movie has been a long time coming. And those who tuned in earlier this year for Flowers in the Attic are likely wondering what happened next. Petals on the Wind answers that question, and then some! We've already hashed out our thoughts on the book-to-screen adaptation for this Flowers in the Attic followup. While we were compelled to do a bit of nitpicking there, as a TV movie sequel to the Flowers in the Attic movie that aired earlier this year, Petals on the Wind offers plenty of drama as it brings us back into the lives of the Dollanganger siblings a decade after the events of the first film.
No major spoilers ahead, beyond what's revealed in the trailers for Petals on the Wind, and assuming you've read or seen Flowers in the Attic!
Flowers in the Attic told the story of four siblings whose father died and whose mother then locked them away in the upstairs bedroom and attic of a mansion while she attempted to regain a place in her father's will. Abuse, incest and eventually escape ensued.
Why tune in tonight for the sequel? Because it's good to escape reality sometimes and what better way to do that than to dive face first into a delicious pile of drama? But if you need more specific reasons, here they are...
The Cast
Ellen Burstyn, Heather Graham and Dylan Bruce return to their roles as The Grandmother (Olivia), Corrine and Bart Winslow respectively. While Olivia is bedridden and dealing with health issues in this followup, Burstyn still manages to command our attention with every word and every glare during her all-too-brief appearances in Petals on the Wind. Meanwhile, Graham's take on Corrine is a bit different this time around. Corrine seems to really embrace her dark side, and it shows in Graham's performance, in a good way. And because Bart plays a bigger role in Petals on the Wind than he did in Flowers in the Attic, we get to see a bit more of Dylan Bruce this time around.
As for the kids, Rose McIver, Wyatt Nash and Bailey Buntain take over the roles of Cathy, Chris and Carrie, the three siblings who are trying to move past the traumatizing attic experience in the years following their escape from Foxworth Hall. All three fit right into the roles as the Dollanganger siblings. Not only do they look related, but each brings the right amount of emotion to their character. For McIver as Cathy, that's a blend of beauty, grace, vulnerability and vengeance. For Wyatt Nash's Chris, it's intelligence, determination to succeed and pained frustration over the feelings he has for Cathy. And for Bailey Buntain's Carrie, it's a sad sort of lovability as the young woman living with the grief of losing her twin, desperate for acceptance and love.
The Romance
Petals on the Wind takes the passion to the next level. Expect plenty of romance, including the forbidden kind, as Cathy deals with the feelings she has for her brother, and engages in other romantic entanglements. There are no shortage of steamy moments in this sequel. That's probably putting it mildly.
The Heartbreak
The damage Corrine has done to her children in Flowers in the Attic is far from repaired when Petals on the Wind picks up, and this story of abuse and betrayal isn't over. The sequel gives us a better look at what the attic years have done to the Dollanganger kids, who are now young adults and trying to make sense of what they've been through. Petals on the Wind is a roller coaster ride of emotions as Chris, Cathy and Carrie face the aftereffects of their childhood.
The Dancing
We didn't get to see much of Cathy's dancing in Flowers in the Attic, but ballet is a big part of who Cathy is as a character, and her dancing plays a crucial role in Petals on the Wind. Rose McIver and Will Kemp show off their moves as Cathy and Julian dance their way through a passionate romance.
The Drama
Did we mention the drama? Because there is so much drama. You didn't think three kids locked away in the attic would grow up to forget the past and move on to happy adults, did you? Rest assured, it's not all dreariness on the horizon, as things heat up right away and Petals on the Wind has no trouble finding its Lifetime-movie footing. Passion, romance, betrayal and confrontation play out in grand fashion as Cathy seeks vengeance at any cost.
When looking at the movie as a book-to-screen adaptation, we got a bit more critical. You can read that breakdown here. But as a steamy, dramatic followup to Flowers in the Attic, Lifetime's Petals on the Wind wastes no time drawing viewers back into the dark and haunted world of the Dollangangers.
Petals on the Wind airs tonight (Monday, May 26) at 9:00 p.m. Et on Lifetime.
Your Daily Blend of Entertainment News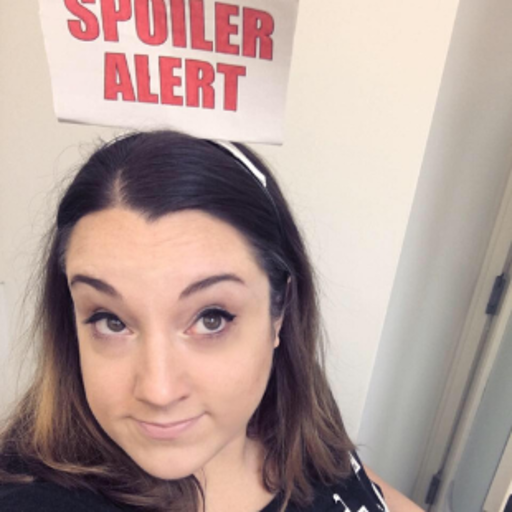 Assistant Managing Editor
Kelly joined CinemaBlend as a freelance TV news writer in 2006 and went on to serve as the site's TV Editor before moving over to other roles on the site. At present, she's an Assistant Managing Editor who spends much of her time brainstorming and editing feature content on the site.