7 Great Sophomore Shows You Need To Start Watching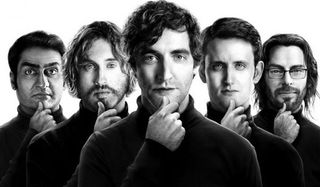 Each year, the various networks and cable stations throw out plenty of hopeful new dramas and comedies. While getting past the pilot stages and nabbing a full season order should allow any show to feel like it has made it, the unfortunate reality is that an overwhelming number of new shows get cancelled before they earn that elusive second season order. Even more unfortunately, a lot of people avoid watching first season shows because they are worried about that very thing happening.
Luckily, Cinema Blend has combed through last year's premieres. We've watched and rewatched some of our favorite episodes, and we've cultivated a list of the Season 2 shows we feel pretty confident about. If you've been wondering what the various networks have to offer this is the best of the best, at least when it comes to second year shows. Pick 'em up. It's not too late to get on board and you haven't missed too much with each of these shows.
Before you start reading, we'd like to note that recently finished Season 1 shows and programs with no clear return time, like Fargo and True Detective, were excluded from this list.
The Blacklist
When The Blacklist premiered last fall, NBC was still going through a period of low ratings. It desperately needed a hit, and thanks to catchy writing and an excellent onscreen personality played by James Spader, NBC found that hit in The Blacklist. The series offers a great balance between procedural-type FBI episodes and continuing storylines that tie the pasts of serial criminal Raymond "Red" Reddington and FBI agent Elizabeth Keene together.
A good chunk of The Blacklist's audience skews outside of the coveted 18-49 advertising demographic. That means a good chunk of our younger readers looking at this list probably don't watch. It's too bad. Not only does Spader play one of the most compelling and complex villains on television, The Blacklist typically ends on an excellent cliffhanger each week, giving fans reason upon reason to never miss a minute of the series. If you have the chance to catch up, we highly suggest you do so. Even if you don't have the time, we still suggest giving The Blacklist a shot when it hits the schedule on Monday, September 22 at 10 p.m. ET.
Sleepy Hollow
Fox's Sleepy Hollow is one of the more interesting entries on this list. The network gave Sleepy Hollow a short first season, which ended up paying off, as the creative team was able to craft tight episodes surrounding a fish-out-of-water story mixed with plenty of mythology.
This time around, Sleepy Hollow is getting extra episodes, which should allow the drama to expand on its mythology even more. While you have to be a fan of monsters, ghosts, witches and time-hopping to truly dig Fox's series, we do believe there are plenty of potential fans in the woodworks, especially since Sleepy Hollow's crazy WTF finale should lead in to an interesting premiere. Season 2 of Sleepy Hollow will air on Fox on Monday, September 22 at 9 p.m. ET.
Brooklyn Nine-Nine
Brooklyn Nine-Nine was the critical darling of the 2013-2014 TV season. It won the Golden Globe for Best Comedy, and later, series lead Andre Braugher was nominated for an Emmy. It's one of the few comedies airing right now that features a multi-racial cast and just as many funny women as men. Yet, it's also one of the lowest rated programs on this list, which is a big shame, since there are plenty of people the show should appeal to.
The good news is that we can remedy that right now. Brooklyn Nine-Nine is a show you can pick up without much background context. In fact, if you know that Andy Samberg plays Detective Jake Peralta, a freakishly good detective who is working through some personal growth, you've pretty much got it covered. Samberg plays opposite Braugher's Captain Ray Holt, a straight man in comedy who gets some of the best lines, and an extended cast that features Terry Crews, Stephanie Beatriz, Joe Lo Truglio, Chelsea Peretti and Melissa Fumero. If you are that guy who hasn't watched thanks Samberg's involvement, throw that opinion out the door and give it a watch. We doubt you'll regret giving Season 2 a shot. Brooklyn Nine-Nine returns to the schedule as part of Fox's Sunday night comedy lineup on September 28 at 8:30 p.m. ET.
Turn
I'm the first to admit Turn got off to a slow start. I still didn't like AMC's series three episodes in, when Abe Woodhull (Jamie Bell) was sort of coming to grips with his role in America's first spy ring. Luckily, a small but steady audience stuck with the historical drama and by and large over the next couple of months, the series really improved its pace.
Turn is not like most of AMC's content. It's a historical drama like Hell on Wheels, but it's less hip and violent than the network's western and it strives to be historically accurate whenever possible (although it does take liberties along the way). The network has attempted to drum up interest in Turn by re-airing episodes during the summer and hopefully Season 2 will leave more of a mark. If you enjoy the scripted programming The History Channel has offered, no doubt you'll like Turn, too. AMC's Turn is expected to hit the schedule in the spring of 2015.
The 100
The CW is fairly unique on this list as it has three scripted shows headed into Season 2 this fall. The Originals, Reign and The 100 have all received buzz for very different reasons, but here at Cinema Blend, we are personally fans of The 100. The sci fi drama follows a group of juvenile prisoners who are sent back to Earth 97 years after a nuclear war forced humanity into spaceships.
The 100 didn't premiere until midseason last year, and we understand why. The first few episodes aren't particularly compelling, but it got better quickly. As Cinema Blend's own Kelly West has noted, The 100 is "exciting and unpredictable in all the right ways." Season 2 will pick up right where Season 1 left off, and you won't even have to wait until midseason for new episodes. The CW's The 100 will premiere on Wednesday, October 22 at 9 p.m. ET.
Silicon Valley
If we can say anything about HBO, it's that the network is a trier. The network's comedy lineup has ranged from political satire to spoiled twenty-somethings, and even to oddball programming following Chris O'Dowd looking into his heritage. Some of HBO's comedic ideas have fared better than others on the network, often related more to viewership than the actual quality of the programs. Which is why we are so pleased that Mike Judge, John Altschuler and Dave Krinsky's Silicon Valley is coming back for Season 2.
If you haven't caught the comedy, it follows a group of dudes living in the titular California area who are quite good with computers. After one guy, Richard (Thomas Middleditch), discovers an algorithm that could change the world, the group bands together to get a startup up and running. I'm going to be honest, the plot of Silicon Valley is pretty secondary to the jokes and more importantly, the culture. Like Office Space, Silicon Valley realizes that the larger environment is weird, complicated and naturally funny. Here we have hyper-intelligent geniuses, many with social problems, who have random friends and competitors who are selling start-ups for billions. That produces a weird combination of sharp arguments and, of course, dick jokes.
Silicon Valley won't be back until 2015. That gives you plenty of time to bingewatch and prepare yourself for Season 2.
Agents of S.H.I.E.L.D.
Agents of S.H.I.E.L.D. seems like an obvious choice on a list like this one. However, a year ago, I'm not sure most people felt the same. S.H.I.E.L.D. had a pretty rough start, losing a good chunk of its audience headed into Episode 2. While the series always felt like it was part of Marvel's universe, it took a large part of the season for Agents of S.H.I.E.L.D. to hit its stride, but things got exciting when the show began to find a rhythm, develop characters fans could care about and tie in more with Marvel's cinematic universe.
While Season 1 took a while to heat up, Season 2 should be a whirlwind of action and intrigue from its first few moments. ABC's already released a full trailer for the new season of the hit show. We suggest giving it a watch and then giving Agents of S.H.I.E.L.D. a chance when it returns to the schedule on Tuesday, September 23 at 9 p.m. ET.
Honorable Mentions Go To:
Showtime's Penny Dreadful
The CW's The Originals
Starz's Black Sails
NBC's About A Boy
For a look at this year's new and returning shows, as well as fall premiere dates, head here.
Reality TV fan with a pinch of Disney fairy dust thrown in. Theme park junkie. If you've created a rom-com I've probably watched it.