ABC Fall 2009 TV Schedule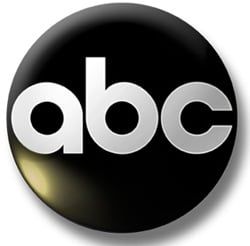 Upfront week continues with ABC's announcement of their Fall 2009 primetime schedule. I sat looking at the release ABC sent out, preparing myself for the onslaught of vids and pics we'll be getting to you as the day goes on, and wondered if I cared about anything. I'm looking forward to some of the new shows, but ABC as a network has really become a chick thing. So I called my wife to ask if there was anything on the fence she was worried about…she even had a hard time coming up with something.
But here's what we now know for sure from ABC. Better of Ted and The Unusuals will be returning next season as midseason shows. And it appears that ABC hates Ugly Betty, as the network has moved the show to the dreaded Friday night slot. In it's place is new series Flash Forward. Has the luster of the trials and tribulations of Mode worn off on the female fanbase and I hadn't noticed, or is the show just been on an extreme decline without my knowledge?
In any case, here's the Fall 2009 lineup for ABC's primetime schedule. We'll have more info on the new series' throughout the day.
MONDAY:
8:00 p.m. - "Dancing with the Stars" (two-hours)
10:00 p.m. -"Castle"
TUESDAY:
8:00 p.m. - "Shark Tank"
9:00 p.m. - "Dancing with the Stars the Results Show"
10:00 p.m. - "The Forgotten"
WEDNESDAY:
8:00 p.m. - "Hank"
8:30 p.m. - "The Middle"
9:00 p.m. -"Modern Family"
9:30 p.m. - "Cougar Town"
10:00 p.m. - "Eastwick"
THURSDAY:
8:00 p.m. - "Flash Forward"
9:00 p.m. - "Grey's Anatomy"
10:00 p.m. - "Private Practice"
FRIDAY:
8:00 p.m. - "Supernanny"
9:00 p.m. - "Ugly Betty"
10:00 p.m. - "20/20"
SATURDAY:
8:00 p.m. - "Saturday Night College Football"
SUNDAY:
7:00 p.m. - "America's Funniest Home Videos"
8:00 p.m. - "Extreme Makeover: Home Edition"
9:00 p.m. - "Desperate Housewives"
10:00 p.m. - "Brothers & Sisters"
Staff Writer at CinemaBlend.
Your Daily Blend of Entertainment News
Thank you for signing up to CinemaBlend. You will receive a verification email shortly.
There was a problem. Please refresh the page and try again.