ABC's White Van Man Pilot Is Going Ahead With Kyle Bornheimer Starring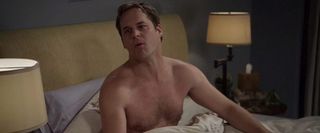 The ABC pilot for White Van Man is ready to go ahead; the cast contingency is out of the way. Kyle Bornheimer is on board to star in the pilot, which is based on a successful British series, meaning the greenlight has been given. Bornheimer is one in demand guy these days it seems, so ABC has to be happy to have landed him for the project.
ABC picked up the project to pilot not long ago with a cast contingency which has now been satisfied. Kyle Bornheimer will play the lead in the pilot according to Deadline. The role is that of a man who takes over his father's handyman business somewhat reluctantly, forcing him to put aside his own dreams. Over in the UK the series has been highly popular, and takes its name from the slang for people who work blue collar jobs involving light-duty vans and trucks, usually white.
Bornheimer is apparently the man to catch these days; he's been pursued for several projects and has his own projects in the works including another one he sold to ABC along with brother Ryan. He's producing and starring for that one as well, and clearly ABC wants to see even more of him. After his role in the recent CBS series Worst Week, also a British copy, Bornheimer has been in demand for new series and pilots. He's certainly an everyman who suits the show's premise well; perhaps this will be one of those rare projects taken from British television that actually works?
Your Daily Blend of Entertainment News