Aaron Sorkin's HBO Pilot Adds Three More, Including The Dark Knight Rises' Josh Pence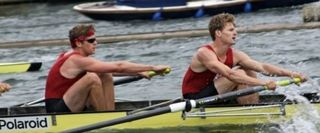 Pretty good timing. Just as the Aaron Sorkin-penned film Moneyball (opens in new tab) got its first trailer, more cast members were announced for his upcoming HBO pilot, More as the Story Develops. Sorkin's already a TV legend with Sports Night, The West Wing, and Studio 60 on the Sunset Strip (okay, maybe not the last one...) on his resume, so everyone should be pretty stoked for this new project, and only more so as the news continues to trickle out.
Deadline (opens in new tab) reports that Broadway actors John Gallagher Jr. and Thomas Sadoski (the former a Tony winner, the latter a nominee) have been cast in the pilot, as well as Josh Pence who co-starred in Sorkin and producer Scott Rudin's The Social Network (he's the guy whose face you never saw). It's great news for Pence, who's been landing some pretty impressive gigs after taking the selfless role in TSN, most notably in Christopher Nolan's The Dark Knight Rises. Deadline notes that "Pence will play Rob, senior producer in charge who has been in relationship with Maggie [Alison Pill] for 5 months and starts to become jealous of her budding romance with Jim."
More as the Story Develops features Jeff Daniels in the lead role as a cable news co-anchor dealing with the aftermath of a complete cast and crew exodus. Also already on board are Alison Pill, Olivia Munn, Sam Waterston, and possibly Emily Mortimer. We'll keep you informed more as the...you know.
Your Daily Blend of Entertainment News
Thank you for signing up to CinemaBlend. You will receive a verification email shortly.
There was a problem. Please refresh the page and try again.