All The Major TV Shows That Just Got Cancelled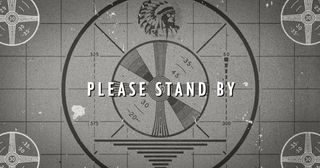 Networks have been more open about what shows are going to be renewed for the 2016-2017 TV season, and they've been downright hostile about what series are getting axed and dropped off the schedule. The floodgates recently opened and networks bumped a ton of shows from their respective lineups. If you are having trouble keeping track of all the huge shows that were cancelled before this past weekend, we've compiled them for you, complete with handy links. Check them out, below.
If, however, you want to see all the shows that were cancelled after this list initially went up, head to our up-to-date list here. If you know a show is cancelled but it isn't on either of these lists, that's probably because it was cancelled a while ago. If you'd like to know the more longterm plans regarding the major channels, you can check out our network rundown of cancellations and renewals.
Agent Carter, ABC
There were a lot of shows on the cancel/renew bubble this year, and probably the one with the most engaged fans was Agent Carter. The Marvel character has fans in both the movie and TV universes, and while the ratings show that a lot of those fans weren't watching the ABC drama live, a lot of people will miss Peggy Carter sparring with Jarvis and being as spunky and assertive as possible. We'll also miss Agent Carter tiding us over while Agents of S.H.I.E.L.D. is on hiatus. To find out more about ABC's decision to drop the show after Season 2, head here.
The Grinder, Fox
Fox's Tuesday night block was perfect this season. Throwing The Grinder into a lineup that already boasted New Girl and Brooklyn Nine-Nine was positively delightful, but when you have younger-skewing comedies, people just aren't watching live in the numbers they used to. While The Grinder kicked off to decent numbers last fall, those live numbers dropped throughout the season. By the end, The Grinder was only doing around a .6 rating in Live + Same day, which doesn't make the cancellation any better for those who believed in the series. Now, The Grinder has ended. We've all been Velanced.
Galavant, ABC
ABC's musical comedy Galavant did decently during its first season, although it was by no means a shoe-in for renewal at the time. It did earn a second season, but after the ratings dropped a bit in live numbers during Season 2, the show's only hope seemed to be that the network liked it. Unfortunately, after Paul Lee left the network, there was no one left to champion the show. ABC ultimately decided to drop it, despite its fans. For more on why the decision may have been made, check out our cancellation article.
CSI: Cyber, CBS
CSI: Cyber did not have poor ratings when compared to most of the shows on this list. However, it was doing poorly compared to a lot of CBS' juggernaut dramas. Although it had a bit of a different premise than the other CSI dramas, it showed up in the schedule during a time when the nature of TV procedurals is changing quite a bit. CSI: Cyber didn't have the same sort of pizzazz as something like Scorpion and that reflected in the ratings on Sunday nights. Even the addition of CSI's Ted Danson couldn't save this one. Still, it's the end of an era, for sure.
Nashville, ABC
Nashville has never been a huge ratings bringer on ABC, but over the course of its four seasons, it has been a steady performer for ABC. Plus, its musical component has given the network additional promotional opportunities. However, while the ride was pretty good, it's also over. This week, ABC announced that Nashville will not be returning for Season 5. The good news? The network looks to be shopping the series elsewhere.
Cooper Barrett's Guide To Surviving Life, Fox
Cooper Barrett's Guide To Surviving Life hit the schedule at midseason on Fox. It aired as part of the network's Sunday night lineup, but it was never a great fit tucked in amidst shows like The Simpsons and Family Guy. Fox realized it, and Cooper Barrett was one of the freshman comedies that will not be moving forward for Season 2.
Castle, ABC
I'm still reeling a little bit from this shocker. If you've been keeping tabs on Castle, you probably know the series sacked Stana Katic and Tamala Jones, which would have changed the dynamic of the series in Season 9 entirely. However, the network was actively working to renew the contracts of the other major actors. The show was widely expected to come back for a shortened final season, but after dealing with backlash from the Stana Katic decision, it looks like the channel changed its mind. More here.
Grandfathered, Fox
John Stamos is a likable TV actor who deserves his own series. When he signed on with Paget Brewster for a brand new comedy that would feature him working with young kids once more, we thought he had found a winner. While people seem to have liked Grandfathered, the show had trouble gaining traction within Fox's schedule and was ultimately cancelled by the network this week. The good news? Fuller House Season 2 is a go.
Containment, The CW
Earlier this year, The CW renewed a whopping 11 TV programs. Yes, 11. Although America's Next Top Model was cancelled earlier this year, a slew of shows ranging from Arrow to Jane The Virgin and Supernatural will all be back. Unfortunately, this doesn't leave a ton of open slots in the schedule, and there is just no room for the CW's midseason series Containment. It will not be coming back for Season 2.
The Muppets, ABC
ABC really wanted The Muppets to work. We know this because the show totally retooled at midseason, after the more adult versions of the lovable felt characters failed to resonate with the majority of TV viewers. Some people liked the retooling and some didn't, but it certainly didn't have a major effect on the ratings. The numbers were never truly terrible; still, after a strong premiere, the continually dropping numbers probably felt like a disaster. Thus, the series got cancelled.The good news? We're sure that eventually the Muppets will get another project.
Bordertown, Fox
Fox tries out an animated comedy or two every season. The majority of these fail to land with audiences. Once in a blue moon, however, a Bob's Burgers-type of program will hit the schedule and will last for years and years. Bordertown was not that program. After seeing low ratings through the season, Bordertown was cancelled, along with a slew of other Fox comedies that are also on this list.
The Family, ABC
ABC's The Family was a thriller that hit the schedule at midseason this year. It's often more difficult to gain traction with audiences when you don't hit the schedule until March, and this thriller barely made a blip, despite the fact it came from a former ShondaLand writer. The disappearance thriller was a good attempt at trying something different, but different didn't work this time around.
For everything else that was axed after this list was put together, check out our list of more shows that were cancelled here.
This poll is no longer available.
Your Daily Blend of Entertainment News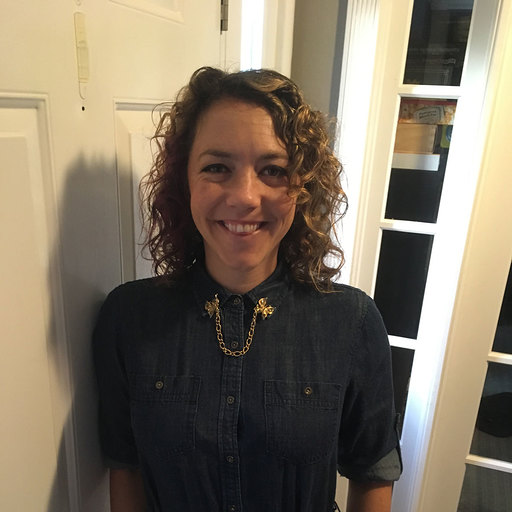 Reality TV fan with a pinch of Disney fairy dust thrown in. Theme park junkie. If you've created a rom-com I've probably watched it.