Benjamin Bratt Is The Newest Member Of The Modern Family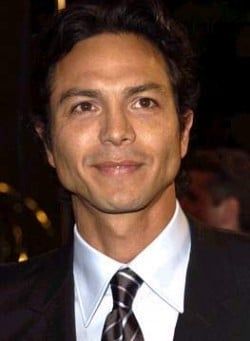 Modern Family is one of the best new shows of the fall season. And of the three families that make up its large ensemble, I find myself enjoying Jay (Ed O'Neill) and Gloria (Sofia Vergara) the most. A lot of that has to do with Gloria's son Manny, who's far too smart for his own good. But it's Manny's absent father who's brought out the reluctant heart in Jay.
Now, Zap2It reports that Benjamin Bratt has been cast in the role of Manny's father. He's fresh off a two-year stint on his own dramatic series The Cleaner over on A&E. So far, we know that Manny idolizes his father, Gloria still glorifies his sexual prowess, and he seems to be a classic douchebag absent father. While Bratt isn't known for his comedic chops, I think he can sink his teeth into the emotional punch of this character.
The very fact that they've cast the role means they're going to further explore the relationship between him and his son. I'm worried for Manny, because I don't think his father's going to suddenly be as attentive as he needs. I see heartbreak in his future, and another opportunity for Jay to show more compassion toward his stepson than he even does his biological children. I like that this comedy is willing to have an authentically emotional side.
With The Cleaner canceled, Bratt is available for more extended work if storylines can sustain him. Maybe he'll hook up with Shelley Long, who guests this week as Jay's ex-wife. It's a bit obvious, perhaps, but there could be plenty of humor mined from even a short fling between the two.
Your Daily Blend of Entertainment News