Black Sails Review: Starz's New Drama Offers Gorgeous Settings And Just Enough Intrigue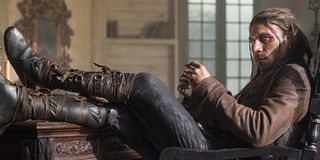 Being a pirate is difficult, and not only because it's a tough living against the grain of society. It's a tough world to live in because it has been built on unstable footing, where each man and woman is out for his or herself, where allegiances are hard won, and where the tides of fortune can change rather quickly. Starz's brand new drama, Black Sails quickly integrates its audience into this new world, and through some clever speeches and quick-witted character interactions, it's an idea that should stick.
The pilot episode does a great job of showing the tenuousness of pirate life, introducing us to Captain Flint (Toby Stephens), the man who heads up a crew whose efforts used to be among the most fruitful in pirate free country, New Providence Island. Things haven't been looking up for the crew for some time, and Flint's team is running out of patience as they run out of cash. But amidst this plot there is plenty of gunfire and hand-to-hand combat, and even one frightened British military leader tied to a mast.
A show like Black Sails is testosterone-charged by nature, but there are a goodly amount of female characters for fans to root for. There's the obligatory cross-dressing pirate based on real-life pirate Anne Bonny (Clara Paget), a fighter who hides her gender under a wide-brimmed hat and shows a preference for knives. There's a slippery prostitute (Jessica Parker Kennedy) with a head for business and a penchant for kinky bedroom behavior. Rounding out the notable females is Eleanor Guthrie (Hannah New), the cheeky daughter of New Providence Island's shadiest power broker. Each of the three women brings something different to the table and each provides a nice counterpoint to the unrefined and unwashed crew.
Throughout its development, the drama has been touted by Starz as a prequel of sorts to Robert Louis Stevenson's famous novel Treasure Island, telling us how John Silver (Luke Arnold) met Captain Flint like twenty years before the big events in the novel. Silver hasn't earned the "Long," yet, and quite frankly, he's more rascally than well-executed as a character throughout the first episode. He does manage to wreak a little havoc on Captain Flint's plans, and hopefully moving forward he'll grow past the one initial note. If not, developing a show around the classic novel will prove to be, at best, a marketing ploy.
The pilot for Jonathan E. Steinberg and Robert Levine's boldfaced drama needs a lot of setup in order to delve into a story about treasure hunting and survival. In order to understand life on New Providence Island and the toughness of politics of pirate life, the writers give us a heavy dose of conversation in this first episode. It's not uninteresting, but until the last few minutes, it's also not as rough and tumble or goofy and comedic as fans of pirates might expect. Still, viewers should be in awe of the look of the show. Black Sails has all of the corsets, weapons and homes and taverns that a period drama should offer. It's the ships that take the prize for the most impressive props, however. An early battle between two vessels features all of the creaks and groans of wood splitting wood, as well as plenty of explosions. The look is probably why Black Sails gained so much early traction, and it definitely delivers.
It's far from perfect, but the setting is richly detailed and the characters make enough speeches, tell enough stories, and fight enough fights that Black Sails is a fine vehicle for Starz in lieu of Spartacus.
You'll be seeing plenty more from the drama. Starz has already renewed Black Sails for a second season, and with a little luck, it will be the sort of show that grows a little each week. You'll be able to find out soon enough. Black Sails premieres on the subscription cable network on Saturday night at 9 p.m. ET. If you are thinking of giving the show a shot, you can check out the pilot for free right now.
Your Daily Blend of Entertainment News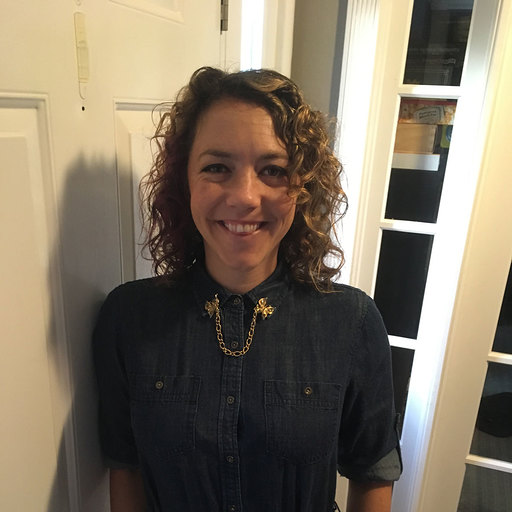 Reality TV fan with a pinch of Disney fairy dust thrown in. Theme park junkie. If you've created a rom-com I've probably watched it.