Dancing with the Stars Cast Announced--For Real!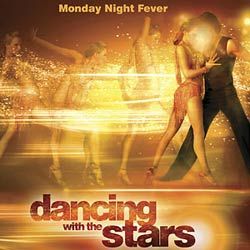 As with so many things in life, it turned out the rumors about the new cast of Dancing With The Stars were more fun than the truth. The list leaked on TMZ.com turned out to be a fake—no word on whether TMZ was messing with us, or if they were fooled as well. The actual list was announced on Good Morning America today, and while some from the fake list are still around—Wayne Newton! Jennie Garth!—some others are sadly missing.
Most disappointing for me, at least, is that supermodel Gisele won't actually be participating. I'm not necessarily a fan, but you only ever see her looking cool and collected on the red carpet, and a flub or a wardrobe malfunction would be schadenfreude-spectacular. Tori Spelling is also sadly missing from the actual lineup—I guess those innkeeping duties and new baby will keep a girl busy. Lou Ferrigno, the original The Incredible Hulk, also won't be appearing, which leaves us to continue wondering whether or not the green giant could dance.
Happily, much of the leaked list does turn out to be true—Dallas Mavericks owner mark Mark Cuban, racecar driver Helio Castroneves and welterweight boxer Floyd Mayweather, Jr. are my personal favorite holdovers. "Scary Spice" Mel B is a confirmed contender, Cheetah Girl Sabrina Bryan, Doctor Quinn and Medicine Woman Jane Seymour will also appear on the show.
And oh, who do we get instead? Well, there's model-actress Josie Maran (Van Helsing), Cameron Mathison (All My Children), model Albert Reed, and best of all, goody-goody singer Marie Osmond (cross your fingers for Donny to make an appearance).
In the end it really doesn't matter if your favorite celebrity is on the show or not—who really cared about Kelly Monaco before? It's whether or not these people are willing to put in the work, and become famous all over again for a silly reality show, that really matters. And for that, only time will tell.
Dancing With The Stars returns Sept. 24. Below is the full list of actual contenders, in case you're still confused.
Mark Cuban
Floyd Mayweather, Jr.
Wayne Newton
Melanie Brown, a.k.a. Scary Spice
Sabrina Bryan
Helio Castroneves
Jennie Garth
Josie Maran
Cameron Mathison
Marie Osmond
Albert Reed
Jane Seymour
Your Daily Blend of Entertainment News
Staff Writer at CinemaBlend
Your Daily Blend of Entertainment News
Thank you for signing up to CinemaBlend. You will receive a verification email shortly.
There was a problem. Please refresh the page and try again.