Daniel Gillies Joins Vampire Diaries Spinoff Pilot The Originals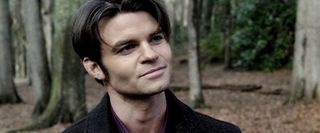 The potential spinoff from the CW's The Vampire Diaries has added another cast member from the original series. Daniel Gillies has signed on for The Originals, which will be previewed during an upcoming episode of The Vampire Diaries and will serve as a backdoor pilot for the spinoff.
Earlier this month, we told you about theplans for the backdoor pilot, which will bring characters from the original show into a brand new series if the pilot is successful. Already on board for the episode are Phoebe Tonkin, who plays the werewolf Hayley, and Joseph Morgan, who plays the vampire Klaus. Daniel Gillies, who has played Klaus' brother Elijah in the past, is the final of three characters who will round out the leads on the new show.
All three will be reprising their roles from The Vampire Diaries in a new storyline that will take place in New Orleans. Much as the name suggests, the spinoff will center on the original family of vampires living in the city that Klaus helped to build. Klaus will be reunited with a former protégé, Marcus, and Elijah will be forced to align himself with Marcel's enemies in order to help protect his brother.
Gillies has been recurring on The Vampire Diaries since the second season, and is also one of the stars in the Canadian medical drama Saving Hope. According to Deadline the actor will work on both shows if The Originals goes forward.
The backdoor pilot for The Originals will air as a Vampire Diaries episode on April 25th, 2013.
Your Daily Blend of Entertainment News
Thank you for signing up to CinemaBlend. You will receive a verification email shortly.
There was a problem. Please refresh the page and try again.