Dish Network Subscribers Just Lost Fox News, Get The Details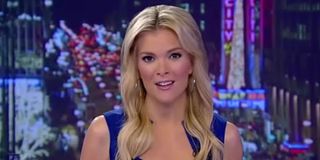 Contract negotiations between TV networks and cable and satellite providers have been growing increasingly contentious and increasingly annoying for customers over the past few years. This week, more networks have gone dark in the middle of a carriage war. This time around, it is bad news for Dish Network subscribers. Fox News Channel and Fox Business Network have been pulled from Dish Network this weekend after the new contract negotiations totally faltered.
So far, we've only really heard Dish's side of things and the satellite service is not particularly happy. According to a statement put out this weekend, Dish has been working with 21st Century Fox for weeks on a new set of contracts. Unfortunately, Dish is stating that the Fox got all sneaky and underhanded, trying to work in negotiations for channels that don't have contracts that are up. Here's the full statement (opens in new tab) from Senior Vice President of Programming Warren Schlichting.
If nothing else, this mess underscores exactly what's gone wrong with the larger cable system. Companies like 21st Century Fox own numerous television stations, and oftentimes, they use the more popular channels in order to force the providers to carry the rest of their channels. If we all paid for everything individually, it would be nice to have the option, but since we don't, it causes prices to creep up even higher. Beyond that, none of these channels have a set price. Companies negotiate with the providers individually, meaning there's no rhyme or reason to what they charge.
In the end, it's all about profits. The providers and the networks all want to keep making money. In order to do that, they either need more subscribers or to charge more money. So, the pushing and pushing never stops. Sadly, the more they push, engage in these bidding wars and pass the fees on to consumers, the more people cut the cord. It's a vision cycle and something needs to change.
Fox News Channel is too popular for anyone not to carry. Whether or not you are a fan of the channel, it's one of the staple 10 or so cable channels that everyone expects to see somewhere in their programming lineup. So, fortunately for viewers, it's almost certain this standoff will end sooner rather than later. For the sake of everyone involved, I hope not that many more people cut the cord before that happens.
Reality TV fan with a pinch of Disney fairy dust thrown in. Theme park junkie. If you've created a rom-com I've probably watched it.
Your Daily Blend of Entertainment News
Thank you for signing up to CinemaBlend. You will receive a verification email shortly.
There was a problem. Please refresh the page and try again.