Fargo Season 2 Review: You Betcha The 70s Story Is Brilliant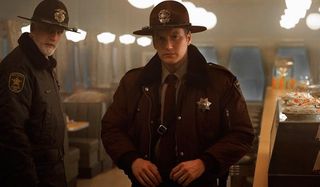 It's been a long wait for FX's Fargo to return. The original was conceived as an event series, so for Season 2 to get off the ground, FX first had to decide to greenlight a second season and work to get creator Noah Hawley back on board (he's back,). Then, a new premise and a new set of characters had to be cast before a new season could even be shot. With all this in mind, it's easy to see why Fargo Season 2 was a while in the making. Luckily, Fargo is now back and bolder than ever, a wintry desolate drama with plenty of black comedy and a funky, perfect cast. Throw in the new period setting and Fargo Season 2 is something truly special.
Fargo hasn't been shy about the details regarding the new series. We already know Season 2 is a prequel to last year's original series. If you've kept tabs on the show at all, you probably already know a set of murders in a diner kick off the drama, which follows young Lou Solverson (Patrick Wilson) and his partner Hank (Ted Danson) investigating what looks to be a robbery gone wrong, but in true Fargo fashion is actually a much more complex narrative. This time, there's a gang that's dealing with trouble after the death of its patriarch, leaving his wife Floyd (Jean Smart) to tie up loose ends. And an accident caused by young wife Peggy (Kirsten Dunst) also ties in to the murder at the diner, leaving her husband Ed (Jesse Plemons) with a problem to deal with.
In addition to the cast, there's a lot more that Fargo Season 2 has going for it. Even though period dramas have been all the rage recently, the seventies setting for Season 2 totally works, from the vivid blue eyeshadow Peggy sports to several explosive and jarring song choices. Fargo takes us back in time in a good way. In addition, this second outing is even more stylized than the first season, if you can believe it. Lots of split screens dominate the first few episodes, giving the narrative a dreamlike, trippy feel at points. You betcha, it's pretty cool.
Still, much of FX's Fargo is reminiscent of its first season. There are wary cops sniffing around just when dead bodies are about. There's the same deeply comedic tone. Hell, the show has even continued the tradition of promising a "true story" during the intro credits, a funny little stylistic flourish I personally can't get enough of. Plus, since some of the characters younger versions of people who appeared in Season 1, there are details to tie the two shows together, if you are paying attention.
FX might be calling the new season of Fargo "Season 2," but it really works as a standalone in the same vein as American Horror Story and others. This is actually fantastic, as people who didn't catch the drama the first time around can go ahead and tune in without needing any real background on what came before. This isn't something that changes the quality of the TV program, but it is an added perk.
It's hard to tell how the whole season will turn out with just a few episodes available, but so far Fargo's second season has been a real treat, close to if not more exciting than its first round at bat. Since a lot of show's hit a sophomore slump, that's something to celebrate.
Rating:
Luckily fans don't have too long to wait to catch Fargo Season 2. FX will premiere the series on Monday, October 12 at 10 p.m. ET. In addition, you can check out what else is coming up this fall with our call TV premiere schedule.
Your Daily Blend of Entertainment News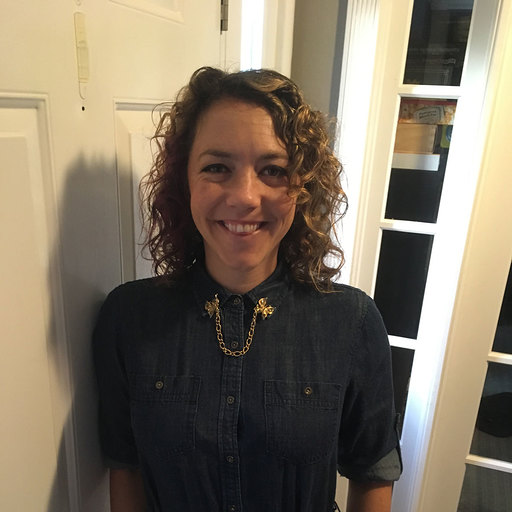 Reality TV fan with a pinch of Disney fairy dust thrown in. Theme park junkie. If you've created a rom-com I've probably watched it.