Fox Nabs Marvel's The Punisher For A New Superhero Television Series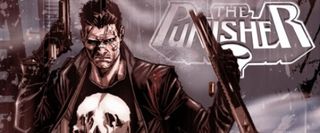 One might be a little apprehensive about making television shows about superheroes these days. Heroes had a great first season but quickly fell out of favor and decent storytelling. More recently, neither ABC's No Ordinary Family nor NBC's The Cape could manage to make it out of their first seasons. However, this latest development at Fox is at least based on an existing property, and a Marvel one at that, so there is hope that The Punisher will kill people for a long time as a television show.
After two failed big-screen adaptations, this time one of Marvel's signature comics, The Punisher, is headed to Fox Television. Deadline announced a put pilot commitment to series from Criminal Minds veteran Ed Bernero and ABC Studios. Neither film version did very well commercially or critically (although I did enjoy the second, and like both Tom Jane and Ray Stevenson) but that doesn't mean there isn't something special that can be done with the property.
Deadline goes on to describes the potential Punisher series as an hour-long procedural that follows Frank Castle, detective with the NYPD who at night puts on a black t-shirt with a big white skull in order to find justice when it's eluded the system. That's a pretty vague description of this 'new take' on a pretty old character originally created by writer Gerry Conway and artists John Romita, Sr. and Ross Andru for an issue of "The Amazing Spider-Man" comics in the mid 70s.
My biggest question after that (lack of) description is (SPOILER) whether Castle will still fueled by the murder of his wife and two kids? Will that be the overarching narrative of the vigilante story, while during the day he solves crimes (or fails to) while working in the NYPD? Actually, it has potential to be rather well suited for a police procedural. I guess we'll have to wait and see what they have in store for The Punisher this time around. And that begs the obvious question, who do you cast in the lead role? Personally, I think Josh Holloway would make a pretty rad Punisher but that's just me. Chime in with your thoughts.