New Game Of Thrones Evidence May Settle The Jon Snow Debate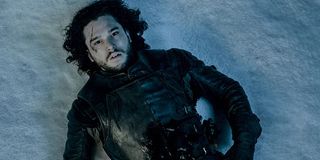 For months, we've been hearing a debate regarding whether or not Jon Snow reached the end of his character arc when he was stabbed by other men in the Night's Watch at the end of Season 5. Is Jon Snow alive? Is he dead? Will he be resurrected? These are all questions that will be answered when Game of Thrones returns for Season 6, but for now we've learned some big news from the set that might sway your own theories in one direction or another. Apparently, Jon Snow has been filming at a location where a big battle scene is being shot.
So, we've known that despite Jon Snow getting stabbed and left to die by his own men that there would be scenes set at the Wall during Season 6, which is already pretty decent evidence that Kit Harington might be back in action. But Watchers on the Wall recently declared that Harington has been seen on set, "participating in shooting" this week. Yes, participating. The show has been shooting a major battle scene in the North that will likely include wildlings, Boltons and other major Northern families and characters. Harington was on location and shooting when these scenes—presumed for Episode 9—were happening, which should be good news for those who dig the character.
Obviously, if you've been keeping tabs on Harington, the probability of the actor's return to Game of Thrones has been teased for months now. HBO didn't mention the character with some in memoriam products related to Game of Thrones characters. In addition, Harington was spotted on the way to Belfast, where Game of Thrones frequently shoots. Now, there are reports he's actually filming on the set, the Jon Snow theory is only gaining momentum.
The producers and Harington have both stated that Jon Snow is dead and will not be back on the series, and despite all of the contradictory evidence, Jon Snow might actually be dead. Some people believe Snow will be resurrected on the series as a new character, perhaps as Azor Ahai, a reborn figure known as The Prince That Was Promised. It's a compelling theory, as it would explain how Snow is dead but how Harington's curly locks could still be a part of the series. And if the theories behind Snow's true lineage hold true, this path would actually make a lot of sense.
Still, the Game of Thrones team is locking their lips and sticking to their guns. It's unlikely, we'll get official confirmation before Game of Thrones returns for Season 6 in 2016. For now, check out what we know about the upcoming season of HBO's hit fantasy drama.
Your Daily Blend of Entertainment News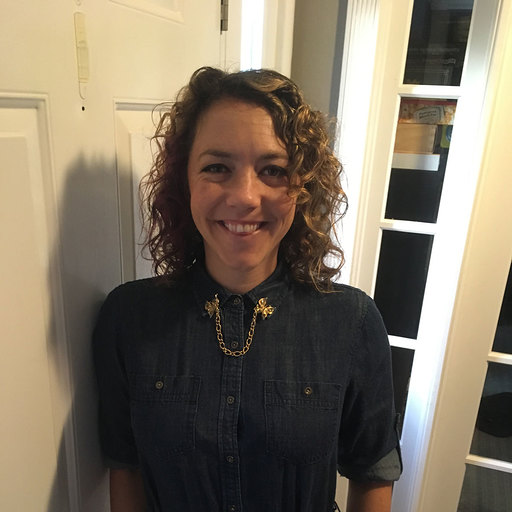 Reality TV fan with a pinch of Disney fairy dust thrown in. Theme park junkie. If you've created a rom-com I've probably watched it.