Hey Procedurals, Stop Casting Your Most Famous Guest Star As The Killer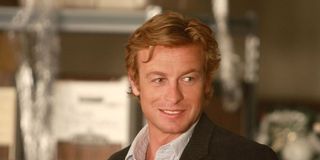 I love procedurals. Love them. On any given week between September and May, I watch Bones, The Mentalist, Elementary, Person Of Interest, Criminal Minds and quite a few more. When I'm bored, I like to watch old episodes of Law & Order: SVU, Murder, She Wrote and Columbo. When I have a random forty-five minutes or so to spare, there are few things I enjoy doing more than sitting down and getting myself wrapped up in a mystery. When I was a kid, I watched old episodes of Dragnet on Nick At Nite. When I was a teenager, I read every single Agatha Christie mystery I could find, and as an adult, I consume a lot of procedurals.
I watch shows like The Americans, Parenthood and Game Of Thrones to be surprised. I watch procedurals when I want the familiar. Unfortunately, there's one thing that's a little too familiar about random episodes of procedurals: killers who are way the hell more famous than every other random guest star. Let me give you an example from a Season 1 episode of Elementary.
Have you ever heard of David Costabile? Probably not, but you'll recognize his face. He plays Daniel Hardman on Suits, Gale on Breaking Bad and one of the editors in The Wire. He was also in Lincoln and a ton of other movies. You can check out a picture of him below…
On a Season 1 episode of Elementary, he plays a janitor inside a hospital. At the beginning, we meet him for all of about twenty seconds when Sherlock intentionally spills something. Later, he winds up being far more important to the story. As viewers, we're meant to be shocked that such a lowly janitor has become a central focus of the episode. Unfortunately, anyone with even a lick of common sense should know instantly that a familiar actor would never be paid for, nor sign up for a twenty second walk on role in a random procedural episode. That would be a complete waste of time and money. Consequently, the surprise element should be completely removed for anyone actively engaging their mind, and since the whole point of watching a "mystery of the week" is to try and play along and figure out what the hell is going on, that should be damn near everyone. So, instead of looking for clues the rest of the aforementioned episode, I just sat there and waited for Costabile to either get killed and have an epic death scene or be exposed as the killer.
The same thing happened recently on Criminal Minds with Michelle Trachtenberg, and it's happened dozens of other times with a litany of really famous and semi-famous people over the last decade. I get the idea of wanting to cast the best available actor for the biggest role. Often, that best available actor is famous and will be more famous than the other guest stars, but if his or her presence is going to give too much away, it's simply not worth it. As such, producers should either a) cast someone who isn't any more famous than everyone else, b) cast two actors who are equally well known in order to confuse those watching at home or c) occasionally shell out to cast a bigger name for a witness or nanny or neighbor that actually turns out to be nothing more than a witness or nanny or neighbor.
Can you imagine? Sweet mother of Dick Wolf, I would probably have a heart attack if I ever saw someone like Jimmi Simpson in a procedural, and he turned out to be just some random dude on the street who found a dead guy's body. That would be the ultimate middle finger to all the procedural viewers like myself who overthink everything, but until that happens, every time I see someone like Costabile or Simpson in a random episode of Crossing Lines, I'm going to assume they're directly involved in whatever the hell happened.
Your Daily Blend of Entertainment News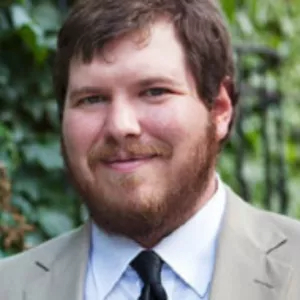 Enthusiastic about Clue, case-of-the-week mysteries, a great wrestling promo and cookies at Disney World. Less enthusiastic about the pricing structure of cable, loud noises and Tuesdays.