The Hoff Returning To His Soap Opera Roots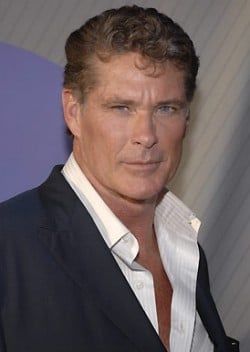 How many of you The Young and the Restless fans have been watching for more than 28 years? I've got good news, as a former fan-favorite who hasn't been seen since 1982 is coming back to reprise his role as Dr. William "Snapper" Foster. And it's The Hoff! No longer young, but definitely restless, David Hasselhoff's upcoming run on Y&R should at least be memorable.
David Hasselhoff got his start back in 1975 on the venerable soap opera and stayed through six years and 850 episodes. His return will be decidedly shorter, and may even be fodder for his forthcoming reality show on A&E. What should be fun for fans of the soap is that, if anything Hasselhoff has gotten even more dramatic since his departure from the show.
His crazy antics on America's Got Talent, in the tabloids and pretty much anywhere he appears, The Hoff has become a larger than life personality when he's simply being himself. Will he be able to reign in some of his special brand of crazy to channel Snapper again, or perhaps the good doctor's time abroad will have loosened a few screws.
Your Daily Blend of Entertainment News
Your Daily Blend of Entertainment News
Thank you for signing up to CinemaBlend. You will receive a verification email shortly.
There was a problem. Please refresh the page and try again.