How Comcast's New Streaming Service Could Completely Change The Game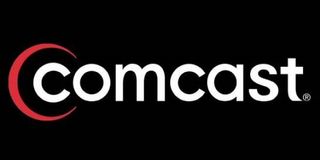 It appears that cable's mighty monolithic mainstay Comcast might be ready to embrace the cutting of cords in a television field altered by streaming alternatives. The industry giant has announced plans for a new standalone television service exclusively for its Xfinity Internet subscribers to be called, unambiguously enough, Stream. While the service's name may not be a profile in creativity, the implications for this planned service could shape the future of the telecommunications industry.
In the aftermath of the recently-nixed merger with Time Warner, this service appears to be Comcast's next big move. The idea that this virtual monopoly prepares to take the plunge to directly accommodate non-traditional viewers could be a watershed moment signifying a major shift in the entire telecom business model towards streaming. While Comcast has been offering a streaming-centric package in a designated "skinny bundle," Internet Plus, since late 2013 tailored to customers who stream content on their television, Stream appears to be the device-targeted equivalent of that subscription alternative.
Thus, the intended customer base is clearly the quintessential early 21st century families whose sporadic viewing habits find them scattered around the house, watching content on tablets, phones and laptops in unorthodox places, rather than gathered together on a couch, collectively staring at a big screen in the living room.
With the official announcement from Comcast, it has been revealed that the standalone service Stream will require a $15 monthly fee, allowing subscribers to watch live TV and on-demand movies and access to a cloud-based DVR on devices. The service will launch with about a dozen channels, which include all the major broadcast networks and HBO. The company plans to beta test the service in Boston at the end of the summer, eventually moving on to Chicago and Seattle. The target window for the nationwide launch will be sometime in early 2016.
Yet, for all its potentially money-saving benefits to this segment of empty-couched content consumers, Stream also presents a bit of a dilemma. For instance, it offers HBO as part of its package, seemingly making the task of signing up for their recently launched $15 monthly standalone streaming service HBO Now into a fool's errand. However, with Stream being restricted to viewing in the home, it reveals a potentially fatal constraint to the mobile nature of the cord-cutting viewers that Comcast seeks with this service.
Likewise, viewers who actually do enjoy couch time and might have had designs to watch Stream channels on their televisions at home on devices like Roku, Apple TV or Amazon Fire TV will also be out of luck, since the apparent restriction to devices seems to be a solid part of its design. Thus, while Stream has scouted its customer base well and applied the fundamentals of the infrastructure, its restrictions seem to purposefully constrain the known habits of its customer base.
For Comcast, who has garnered quite the notorious reputation for creating irate customers with its business practices, the intention with Stream is to embrace what seems to be a course-altering industry tide. The service is clearly bringing value, as well as some attractive bells and whistles. However, one might argue that for all of Comcast's efforts to cater to the growing segment of streamers, these restrictions may only reveal their failure to understand streamers' viewing habits. The beta testing set to start in a few months in Chicago should yield some tremendously telling results in this respect. However, should the service prove to be profitable, then the often overused term of "gamechanger" could be truthfully applied.
Your Daily Blend of Entertainment News