The Insane Amount Of Money The Rock And Mark Wahlberg Are Being Sued For Over Ballers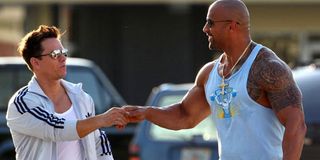 There's a lot of spring lawsuits in the air. Just a short time after we learned the folks at CBS were being sued over at Judge Judy, we finally found out how much that Dwayne Johnson and Mark Wahlberg might have to shell out thanks to a copyright infringement lawsuit related to their HBO series Ballers. The number isn't remotely pretty. If the two writers who are suing actually have a case, they may just nab $200,000,000 for their troubles. Here's what we know.
A few months ago, it was revealed that California writers Everette Silas and Sherri Littleton were suing HBO and the Ballers producers for what they perceive to be copyright infringement. A while back, the two men created a project called Off Season, which they believe Ballers "borrows heavily" from. The appearance of people on the show and even their cars is reportedly similar, among other potential infringement points.
While you'd expect a series featuring a slew of professional football players to be filled with jacked up dudes and expensive cars, the two men also say they believe the creative team had access to Off Season before Ballers officially moved forward. However, Evertette Silas and Sherri Littleton never actually met with any of the people involved with HBO or the show. Instead they allege their project was actually handed to IMG Productions' Stever Mayer and Chris Albrecht; the latter was heading up HBO at the time.
Because of all of this, the guys feel they are entitled to a huge boatload of money. Namely $200 million, as noted by The Wrap. Here's how the suit reads:
Because lawsuits happen so frequently in Hollywood, we tend to learn about the big ones at CinemaBlend, and this Ballers lawsuit is similar in some ways to the New Girl lawsuit that was halted before it moved forward to trial. In that case, a writer also alleged a similar script could have fallen into the hands of the creative team on the Fox comedy. Alleging something happened and proving something happened are two different things, and the New Girl lawsuit didn't end well for the writers who were suing the show.
Two hundred million dollars is a lot of money, and obviously Dwayne Johnson and Mark Wahlberg, not to mention HBO, will be looking to avoid making that payout. The subscription cabler has already stated the lawsuit has "no merit," and we'll let you know whether or not a judge agrees.
In the meantime, Ballers has already been renewed for Season 2 and is expected to return to the schedule this summer.
Your Daily Blend of Entertainment News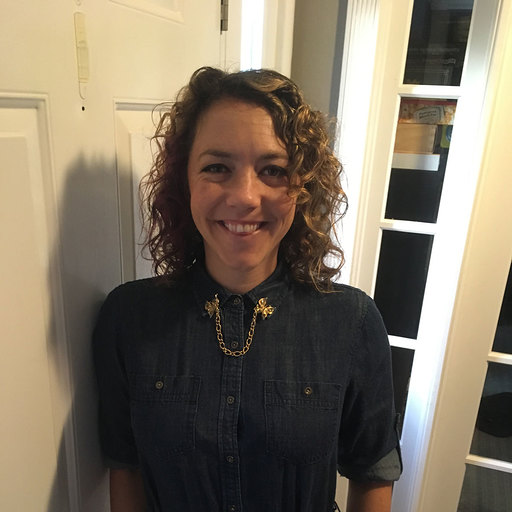 Reality TV fan with a pinch of Disney fairy dust thrown in. Theme park junkie. If you've created a rom-com I've probably watched it.