Javier Bardem Bringing Spanish Heavy Metal To Glee Next Season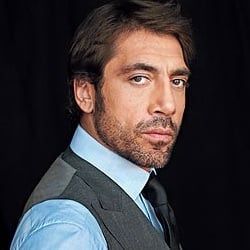 Apparently Glee has never met a guest star it didn't like, making room in the second half of its first season for all kinds of bizarre cameos, from logical Broadway types (Idina Menzel, Neil Patrick Harris) to the mystifying presence of Eve and Molly Shannon. You probably should have figured that they'd only up the ante in season 2 and bring in even more random people, but could you have guessed an Oscar winner would get wrapped up in all of this?
Talking to Entertainment Weekly, Javier Bardem has very excitedly announced that he'll be popping up on next season of Glee, playing a Spanish heavy metal star who befriends Artie for some reason. Bardem apparently pitched Glee creator Ryan Murphy on the idea when the two worked together last year on Eat Pray Love, and promised about his character, ""We're going to do some heavy metal — Spanish heavy metal, which is the worst."
Far be it from me to complain about more Bardem-- he's welcome in any dose, any time-- but is he going to fit into the world of Glee at all? And for that matter, what is the world of Glee? Even with its massive success the show has repeatedly struggled to establish a consistent voice and tone, and all the new stories about new guest stars only make me more worried that Murphy and company will further muddle things. Bardem will obviously be bringing a lot of talent to the show, but let's hope he also comes along with some clarity about what exactly Murphy wants Glee to be.
Your Daily Blend of Entertainment News
Staff Writer at CinemaBlend