Jenna Elfman Cast In Accidentally On Purpose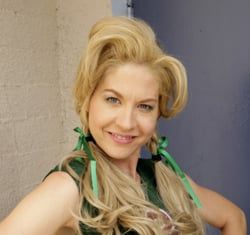 There may be worse things than having to endure episodes of Dharma and Greg, but I doubt that many. Hopefully Dharma can do better in her new CBS comedy, Accidentally on Purpose. Jenna Elfman has been cast as Billie, a San Francisco movie critic who gets herself accidentally pregnant from a younger man.
Oh the hilarity that will ensue! As much as I love How I Met Your Mother, and would like it to have a great comedic pairing, I'm OK with CBS's comedy schedule as is. After all we should be making room to watch more Chuck.
Accidentally will begin production in mid-April, and hopefully we'll find out its status as a new series during the upfronts coming up soon.
Staff Writer at CinemaBlend.
Your Daily Blend of Entertainment News
Thank you for signing up to CinemaBlend. You will receive a verification email shortly.
There was a problem. Please refresh the page and try again.