Justin Bieber's Roast Will Include All Of These Weird Celebrities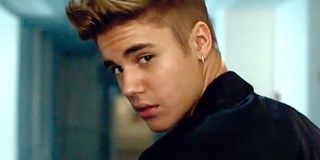 Ever since the Bieber-mania and the belieber cult first started, the young pop star has been at the center of tween girl's hearts and tabloids. And boy has Justin Bieber grabbed everyone's attention, from his run-ins with the law to his ridiculous commentary, the young singer became easy to poke fun at. And the headlines continue to roll in giving comedians more and more material to parody the angsty pop sensation. So, it was only natural that Comedy Central would reach out to the star for their next Comedy Central Roast, and along with it, a weird line-up of celebrities to lead the roasting including Martha Stewart?
Comedy Central announced the celebrity cast that will be leading the Comedy Central Roast of Justin Bieber along with previously announced Roast Master Kevin Hart. And the insult crew will include Martha Stewart, Snoop Dogg, Ludacris and Shaquille O'Neal along with comedians Hannibal Buress, Natasha Leggero, Chris D'Elia and of course, Jeffrey Ross. The comedians we totally get, but I keep going back to Martha Stewart. Because really? Is Martha Stewart funny? Also, Shaq? Huh?
It will be an interesting show to say the least, and Comedy Central is probably hoping for big numbers viewer-wise, while their last roast of James Franco drew in about 3.1 million viewers back in 2013. But still to this day, the roast to beat is Charlie Sheen's which averaged 6.43 million viewers in 2011. If anyone can compete with those numbers it is most definitely Biebs who has been the victim of endless parodies as of late. Most recently Bieber became the face of Calvin Klein jeans in a shirtless sexy advertisement that was questioned by the internet on whether or not it was a proportional portrayal of the 20-year-old musician. After the ad released it became prime material for NBC's Saturday Night Live whose cast member, Kate McKinnon can pull of an incredibly realistic portrayal of Biebs. The parody dove right in, showing the probable "behind-the-scenes" interactions between the young and seemingly immature pop star and female model in the shoot.
It was a hysterical portrayal, and in promoting the upcoming roast (after the pop-star got egged in the last promo) Bieber decided to take another stab at what SNL had done so well, and showed his version of the "behind-the-scenes" Calvin Klein ad. Take a look at the ridiculous promo:
The promo teases Bieber along with a not-so-sexy female model played by veteran roaster Jeffrey Ross makes a few jabs at the pop sensation, declaring herself a "Belieber". After Bieber claims he has no idea who the comedian is (oh the naivety), Ross proclaims that he his the pop star's worst nightmare.
We're looking forward to seeing Ross as well as the other comedians take some big swings at Bieber, but also so curious what exactly Martha Stewart has to say? And Shaq? I guarantee Snoop will be hysterical, and this roast is bound to have quite the audience tuning in. Comedy Central's Roast of Justin Beiber airs on March 30th on Comedy Central.
Your Daily Blend of Entertainment News
Thank you for signing up to CinemaBlend. You will receive a verification email shortly.
There was a problem. Please refresh the page and try again.