Life Of Pi's Ang Lee To Direct FX's Tyrant Pilot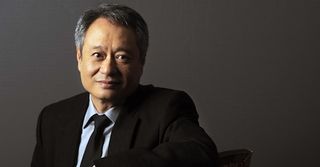 FX has snagged an Oscar-winning director to helm the drama pilot Tyrant. Life of Pi director Ang Lee has come on board to both direct and executive produce. It marks the first time he has taken on a TV pilot and gives the project and even stronger likelihood of going to series.
Tyrant focuses on an American family who find themselves caught up in the turbulence of a Middle Eastern country. It hails from Homeland's Howard Gordon and Gideon Raff along with Craig Wright of Six Feet Under, who will take on the role of showrunner if it does go to series, which Deadline says seems likely. Everyone seems to have high hopes for the project; Fox 21 (which produces along with FX Prods.) president Bert Salke spoke of their excitement about the news today.
Ang Lee's film Life of Pi took home four Oscars at this year's ceremony, including one for Lee as director and the best picture honors. He previously took home the Best Director statue for Brokeback Mountain, and was nominated for Crouching Tiger, Hidden Dragon. Although he has been approached with TV projects in the past, it seems he hasn't found the right one until now, and catching him coming in off of the Oscar wins for Pi can only strengthen the buzz around this project.
Tyrant is currently expected to start production this summer. With the big names behind the cameras on this one, I won't be surprised if we see some more big names when casting gets underway.
Your Daily Blend of Entertainment News
Thank you for signing up to CinemaBlend. You will receive a verification email shortly.
There was a problem. Please refresh the page and try again.