Lili Taylor And Kandyse McClure Join Eli Roth's Hemlock Grove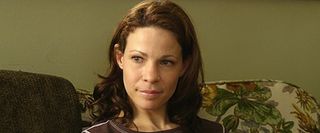 Netflix has been busy planning their push into original programming with several high profile series set to air sometime next year including the return of cult comedy Arrested Development, the David Fincher directed House of Cards adaptation starring Kevin Spacey and Eli Roth's first foray into television with Hemlock Grove. The subscription based 'network' has ordered a 13-episode first season of Roth's horror series, based on the book by Brian McGreevy, and two more just joined the project produced by Gaumont International Television.
Lili Taylor and Kandyse McClure have both been cast in Hemlock - according to TVLine and Deadline respectively - a supernatural whodunnit involving a young girl's murder in a economically depressed Pennsylvania steel town. Oh, and the town may or may not contain creatures escaped from the local biotech facility owned by the wealthy Godfrey family. But the creatures aren't the only, or even primary, suspects in the murder, with that honor befalling the Godfrey's spoiled son (Bill Skarsgard) and/or a Gypsy teen (Landon Liboiron) who soon team up to clear their names and solve the crime.
Taylor, best known (on the small screen) for her role as Lisa on Six Feet Under will play Liboiron's Gypsy mother in the Netflix original series. On top of being merely a murder mystery, Hemlock will be an exploration in class warfare with the Gypsy family positioned opposite the wealthy Godfrey's played by Dougray Scott, Famke Janssen and Skarsgard.
McClure, who played (Officer then) Lt. Anastasia Dualla on Battlestar Galactica, has joined the cast for the role of Dr. Chausser, "an animal behaviorist with a PHD with a history of self destruction." A history of self-destruction? that sounds like the beautiful McClure is being set-up as somebody's romantic interest. Maybe I'm projecting.
Hemlock Grove will air on Netflix in January, 2013. Check out the prequel graphic novel here.
Your Daily Blend of Entertainment News