Lincoln Lawyer Director Looking To Bring James Patterson's Private To TV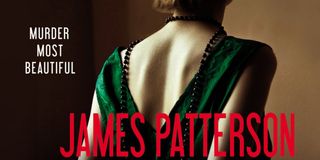 In light of his undeniable literary success (monetarily speaking), it shouldn't come as too much of a surprise that another James Patterson adaptation is on the way, even after the recent box-office disaster that was (the so bad it's good) Alex Cross. This time, however, the author's work is not headed for the big screen but the small with the bestselling Private being pitched as a straight-to-series TV show. And with the talent/weight behind it, someone will probably pick up the drama soon.
Deadline reports that fast-rising Hollywood director Brad Furman will direct Private, a show that follows the exploits of former CIA agent Jack Morgan and his world-renowned investigation company called, you guessed it, 'Private.' Furman is fresh off surprise hit The Lincoln Lawyer and about to release the Ben Affleck and Justin Timberlake starring Runner Runner late this year. The article isn't clear how many episodes of the potential series he would direct but I assume it includes the two-hour pilot written by Black Swan scribe John McLaughlin, who will also go on to write (an undisclosed number of) more installments.
Private being set in an international investigation company allows for an endless stream of narratives for the proposed show to draw from but the novel also contains several subplots - or mysteries, if you will - to fuel at least the first season. Jack Morgan (and his team?) are in the middle of both a multimillion-dollar NFL gambling scandal and the unsolved murders of 18 schoolgirls before the hero learns that his former lover has also been killed. Oh, and the lover just happens to be his best friend's wife. Like I said, lots of drama for the creators to explore not to mention an all-too familiar bad-boy lead.
Sonar Entertainment is producing Private with Tribeca Productions' Jane Rosenthal, Robert De Niro and Barry Welsh also serving as executive producers. And, of course, Patterson's production company James Patterson Entertainment (consisting of the author and Leopoldo Gout) is also behind the project. Private marks the second time Patterson's been adapted for television, the last being the short lived Women's Murder Club, while many of his novels have been made into movies (or TV movies) including Kiss The Girls, Along Came A Spider and the aforementioned Alex Cross. Oh. And if you don't believe me about how bad it is, take a look…
That wasn't even the worst. Not even close but I don't want to deprive you of the full experience which includes an absolutely bonkers performance from Matthew Fox. Let's hope that the talent behind Private, mostly Furman and McLaughlin, can elevate this James Patterson adaptation above the previous poorly executed attempts. Fine, Kiss the Girls was okay.
Your Daily Blend of Entertainment News
Thank you for signing up to CinemaBlend. You will receive a verification email shortly.
There was a problem. Please refresh the page and try again.