The McCarthys Pulled From The Schedule By CBS, Basically Canceled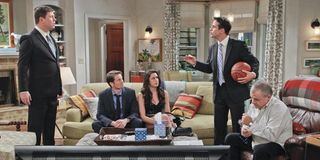 In a move that is not super shocking, CBS made the announcement today to pull The McCarthys from the schedule. The change is effective immediately, which means if you were excited for this Thursday's episode, you are now officially out of luck. Not that CBS is all that concerned about viewers being upset the show has been pulled. In fact, it hasn't been doing all that well in the ratings, and that has caused problems for CBS' Thursday night lineup.
Last week's episode of The McCarthys only did a 1.6 rating and a little over 7 million viewers. On some networks, that would actually be pretty good ratings. Unfortunately, we are talking about CBS, a network that does everything possible to maintain high numbers, and a 1.6 rating in the 18-49 demographic doesn't cut it—especially when the show airs on the same night as The Big Bang Theory, Mom and Two and a Half Men, who are all pulling their weight. To give you an idea of how low the freshman comedy has been doing in comparison, last week The Big Bang Theory did more than 17 million total viewers and a 4.5 rating, Mom did almost 11.8 million total viewers and a 2.8 rating and Two and a Half Men did 9.7 million total viewers and a 2.3 rating. The McCarthys never really stood a chance.
Starting this week, CBS will air The Big Bang Theory at 8 p.m. ET, followed by Mom at 8:30, Two and a Half Men at 9 and a The Big Bang Theory rerun at 9:30. Then, when Two and a Half Men ends its run on February 19, that show's finale will air opposite the premiere of The Odd Couple. Then there will be another switcheroo.
Following Two and a Half Men's end, Thursdays will have Big Bang at 8 p.m. ET, The Odd Couple at 8:30 p.m. ET, a Big Bang repeat at 9 p.m. ET and Mom at 9:30. I know, it's a lot of switches, but CBS clearly has faith that viewers will keep up.
The McCarthys has been on our shit list since it premiered this fall. It hasn't done particularly well in the ratings, and CBS didn't even bother to pick it up for a full season. Eleven of the 15 ordered episodes have already aired. More importantly, people have been switching the channel before The McCarthys airs, and Deadline reports that this has caused problems for Elementary in the 10 p.m. timeslot. Elementary has also been on the bubble in the ratings, but that show is already established and airs elsewhere beyond CBS. Doubtless, CBS would like to find a way to keep it on the schedule. Hopefully, with a more solid lead-in, the Sherlock Holmes-based procedural will find a way to tick up in the ratings and return next year.
Comedies have had a particularly rough go this season, and even CBS has not been immune to the comedy purge. Earlier this season, the eye network also canceled The Millers, which had a killer cast but wasn't pulling in strong ratings during its second season on the network. The Millers and The McCarthys won't be the only shows that get cancelled this season. We'll keep you posted as the yearly purge continues.
Your Daily Blend of Entertainment News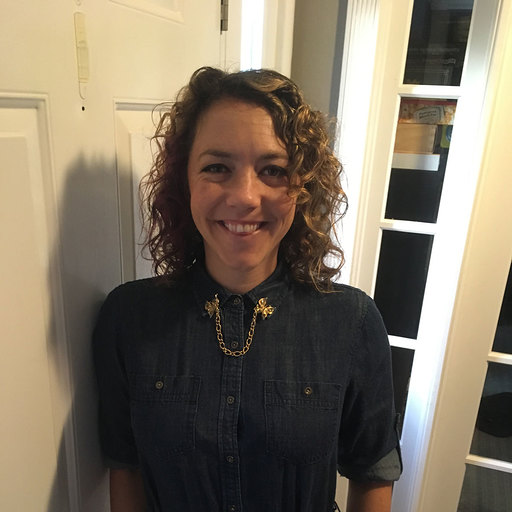 Reality TV fan with a pinch of Disney fairy dust thrown in. Theme park junkie. If you've created a rom-com I've probably watched it.