NBC Gets Rid Of Super Sized Comedies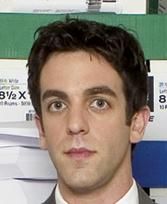 Back in 2000 NBC saw that McDonald's was having great success clogging the arteries of the populace with "super sized" meals. The Peacock employed the same idea and created "super sized" episodes of it's hit Thursday night comedy 'Friends.' The 5-10 minute longer episodes were brought back this last season, and after reviewing the evidence NBC has decided the time has come to end the trend once and for all. This means no more extra 'Office,' which is the only real loss from the decision.
NBC's head of scheduling Vince Manze told TV Week, "It was a good idea when we started it. It was very novel. But it's just not a good idea to have shows starting at 9:23 p.m." Manze promised they were going to their best to avoid it next season. The problem is that it's hard to put off the half-hour start times in a schedule, and if there's a delay of even 1 minute DVR's around the country lose their minds and kill your pets. Well, maybe they just get all befuddled…but I still don't trust my Tivo alone with the cats.
Don't worry comedy freaks, NBC still plans to offer some extra laughs. 'The Office' is scheduled to run it's standard 24 episodes plus 4 one hour specials. This should alleviate the problem of producing filler on nights when all Thursday night comedies are not airing.
Your Daily Blend of Entertainment News
Staff Writer at CinemaBlend.