Once Upon A Time Killed Off A Fan-Favorite, But It's Not What You Think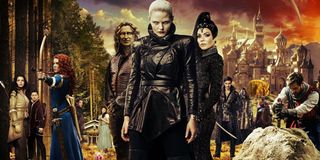 Once Upon A Time has always been known for bold—if sometimes bordering on outrageous—storytelling. The popular ABC drama has not slowed down during Season 5, and last night's midseason finale saw the death of a fan-favorite character on the drama. But it's not exactly what you might think.
Last night's episode of Once Upon A Time saw Dark ones running rampant through Storybrooke. Emma, being Emma, decided to take on all of the Darkness herself. This would have involved sacrificing her own life, but it didn't end up playing out that way. Instead, all of the Darkness was eventually sucked into Excalibur, just as Emma planned, but instead she ended up stabbing Hook in order to save the rest of the residents of Storybrooke. It was well thought-out, surprising and thoughtful and it even included Hook pleading with Emma to let him be the hero.
Before we get into the latter bit of the episode, we should note that resurrections and faked deaths have been popular themes in recent years. (Somewhat old spoilers for Arrow, GOT and Walking Dead.) The Walking Dead's Glenn recently hid under a dumpster when fans believed he had died during Season 6, and Arrow has been host to dead characters being resurrected several times in recent memory. I don't even want to get into the potential Jon Snow stuff, but it's safe to say that shows like it when characters come back from the dead (or prove not to be dead, after all). So, while Hook is definitely dead, the show is going to take plenty of pains to make sure he doesn't stay that way.
As if the Hook twist wasn't enough to keep viewers invested, we then learned that Rumpelstiltskin had taken all of the Darkness out of Excalibur and transferred it into himself. (As noted prior, sometimes this show gets borderline ridiculous.) Emma doesn't take crap from Rumpelstiltskin, though, and as the Darkness had transferred to the man without Belle's knowledge, Emma came up with a plan. She basically blackmailed him, saying she would keep his "dark" secret if Rumple would take her and her merry band of pals and family members into the underworld to save Hook. Thus, Hook is dead, but that death does look to be impermanent, which should be good news for fans of the character.
On a side note, I seriously feel like Michael Corleone in The Godfather Part III every time I'm watching Once Upon a Time. You know, "Just when I thought I was out, they pull me back in," kind of thing. That show has a knack for having a few weeks that are just weird enough to keep me going and then doing something wild that gets me excited again. While bringing people back from the dead may be a common trope on TV right now, I'm all in on this Once Upon a Time plotline. Or shall we say--I'm hooked?
Once Upon a Time is currently on winter hiatus—and it's going to be a long hiatus—but the show will return this spring. The next episode will hit the schedule on Sunday, March 6 at 8 p.m. ET. In addition, you can check out when the rest of your favorite shows will be returning with our midseason TV premiere schedule.
Photos courtesy of ABC.
Your Daily Blend of Entertainment News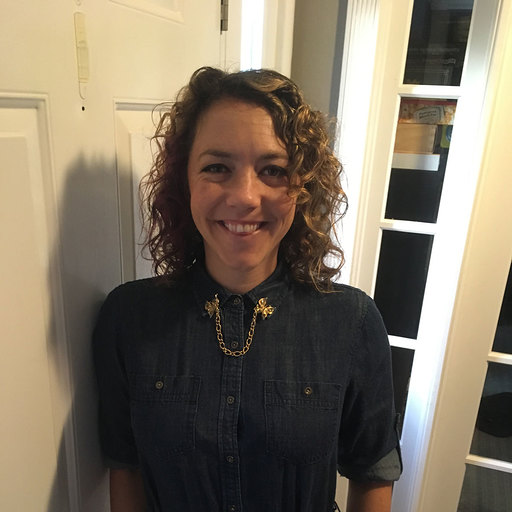 Reality TV fan with a pinch of Disney fairy dust thrown in. Theme park junkie. If you've created a rom-com I've probably watched it.