Paris Hilton Picks Her New BFF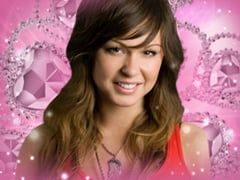 I was surprised by how much I've enjoyed watching MTV's Paris Hilton's My New BFF. When I first heard that the series was being made, I thought it totally ridiculous. A bunch of girls (and a couple guys) living together, competing for Paris' affections? Who would subject themselves to something like that? Who would watch something like that? As it turns out, I would.
Thanks to the variety of contestants and lots of open-bar scenarios, the series turned out to be very entertaining. Tonight, the finale aired and after weeks of girls (and two guys) being eliminated, it came down to Vanessa, the sweet girl from Alaska, and Brittany, the rocker-chick from Vegas. Vanessa's Paris fan-girlishness was stressed a lot over the last few episodes, while Brittany was frequently being called out for her aspirations of being a rock star maybe taking precedence over her friendship with Paris. In the end though, it seemed like things were in Brittany's favor, despite Paris giving Vanessa a "BFF" ring on their one-on-one outing to the Hamptons.
Honestly, I expected the producers to play up Vanessa's moony-eyed expressions every time she gazed lovingly at Paris during their outing but she seemed her normal sweet self throughout most of the event, though it was obvious that she preferred to sit much closer to Paris than Brittany did. At one point she actually rested her head on Paris' shoulder. Despite being a bit clingy, Vanessa seems like a sweet enough girl.
But tonight belonged to Brittany. In addition to enjoying (or attempting to enjoy) a thousand-dollar sundae at NYC's Serendipity, and a shopping spree with Paris, she also walked away with the grand prize. After a very stagy-feeling final standoff, when the girls read their "Dear Paris, I love you, pick me" letters and then Paris walked off, pretending to be too emotional to make a decision, the girls were forced to wait, all dressed up in wigs and stage make-up. Later, Vanessa was escorted to an empty suite where she read her "Dear Vanessa, I didn't pick you, love ya but TTYN." letter. Meanwhile, Brittany was lead into a creepy Eyes Wide Shut-like party filled with people in masks. Paris did the fake-out thing where she pretended like she didn't pick Brittany, only to reveal to her a moment later that she did. Brittany is Paris Hilton's new BFF.
What's next? From the 30-minute "After Party" special that aired, it appears that Paris and her new BFF has been enjoying Karaoke and figuring out how to avoid the awkward moment when the check arrives at a fancy restaurant.
I'm glad Brittany won. I didn't expect to care which of these Paris fanatics took home the title of BFF but Brittany seems like a down-to-earth chick who could actually be friends with Paris. And this, my friends, is all I'm allowing myself to care about the show. It was fun while it lasted and surprisingly much more enjoyable to watch play out than I thought it would be but it's over. Time to play some Rock Band 2 with my husband and wash the taste of trashy reality TV out of my brain.
Your Daily Blend of Entertainment News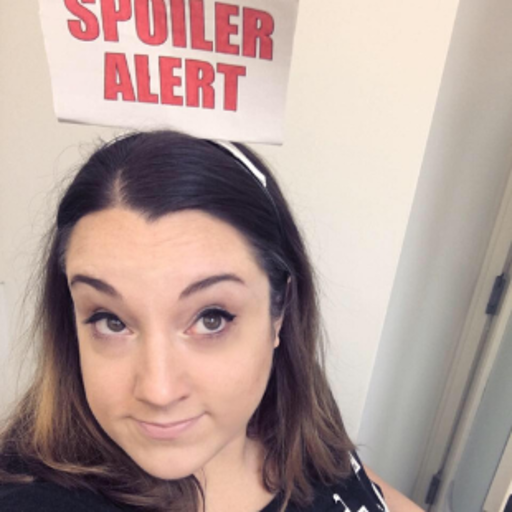 Assistant Managing Editor
Kelly joined CinemaBlend as a freelance TV news writer in 2006 and went on to serve as the site's TV Editor before moving over to other roles on the site. At present, she's an Assistant Managing Editor who spends much of her time brainstorming and editing feature content on the site.