Peter Pan Live: NBC Blames These Two Things For Its Ratings Failures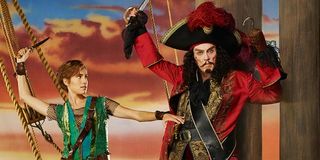 With fewer people watching TV live, NBC developed a programming scheme a couple of years ago that was an outside-the-box idea. The network decided it would recreate stage musicals to air on the network, live. The first big event program, The Sound of Music, absolutely dominated in the ratings, making that type of event program seem pretty viable. However, NBC's second program, Peter Pan didn't do quite as hot. During the TCA press tour, NBC Chairman Bob Greenblatt has spoken out to explain two key mistakes were made by NBC between The Sound of Music and Peter Pan.
That's a pretty bold statement for a network executive to make, and it also reveals that NBC is actually aware of all of the rampant problems Peter Pan faced before it even aired. Let's look a little closer at the two big problems. First, there's the fact that Carrie Underwood is one of—if not the most—successful American Idol winners of all time. She's a household name and a brand, and she's a big reason why a whopping 18.47 million total viewers tuned in to the live broadcast in 2013. (Stephen Moyer, Audra McDonald, Laura Benanti and Christian Borle definitely contributed, but Underwood is the big draw for the average TV viewer, here.) According to EW, while NBC signed on familiar Girls actress Allison Williams and Pulp Fiction actor Christopher Walken to fill out the cast of Peter Pan, Greenblatt is ready to admit now that those names don't come close to trumping those involved last year.
Which brings us to the second problem, that Peter Pan is not quite as beloved as The Sound of Music, meaning that even if a Carrie Underwood type had been signed on in 2014, the numbers may not have been as high for the Neverland-based musical. Greenblatt does have a point. The Sound of Music airs yearly around the holidays, and while I've seen my fair share of the Mary Martin Peter Pan telecast, it doesn't have quite the same level of popularity as The Sound of Music.
Thirdly, I am submitting that the numbers might have also slumped a bit thanks to the fact that The Sound of Music was a new idea when it popped up in NBC's schedule. Peter Pan wasn't quite as new or fresh (plus it was much harder to hate-watch), and that could have been reflected in the ratings. The good news for fans of the live productions? Peter Pan still drew more than 9 million total viewers and a 2.3 rating. That's good enough that NBC is going to give the live musical event another go this year. The network has so far been looking at The Music Man and The Wiz, and while Music Man was considered to be the frontrunner for a while, it now seems to be a toss-up regarding which production will come first. Hopefully, NBC will follow whichever yellow brick road leads to another big star and the numbers will swell once more. We'll keep you updated as the 2015 production moves forward.
Your Daily Blend of Entertainment News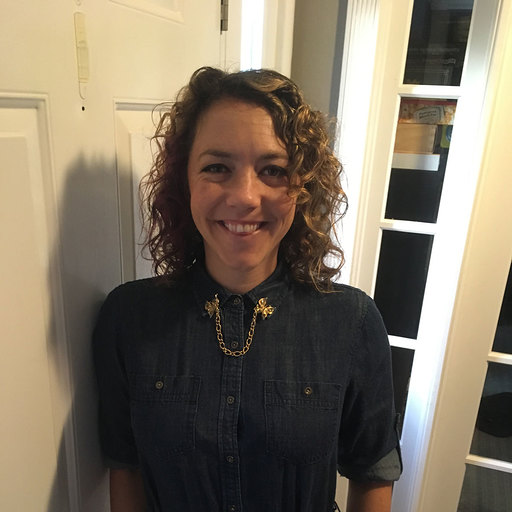 Reality TV fan with a pinch of Disney fairy dust thrown in. Theme park junkie. If you've created a rom-com I've probably watched it.