Planet Earth Amps Up Extra Features For New Special Edition Release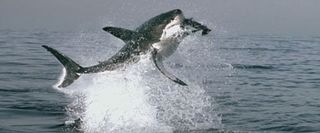 Back in 2007, when Blu-ray was just becoming prominent and still had HD DVD as a tough competitor, BBC released the popular Planet Earth television series on DVD and Blu-ray. When the footage was shot, only some of it was done with high-definition cameras. Ultimately, only the high-definition footage was used in the Planet Earth Blu-ray release, although some extras including "Behind the Scenes" footage and "Planet Earth: The Future" were included with DVDs.
With the dawn of advanced special features, it looks like BBC America has seen the error of its ways. BBC America is now set to re-release Planet Earth on Blu-ray and DVD in a Special Edition format. The standard-definition extras that were initially included in the original DVD release will show up on the Planet Earth: Special Edition Blu-rays. However, both new releases are offering a slew of never-before-released features, including isolated music and effects options, several high-definition and standard-definition looks at wildlife, and a preview of Alastair Fothergill's newest project, Frozen Planet. If you've never picked up the series, the Planet Earth: Special Edition is looking like the right excuse to buy.
According to BBC America, this new release is still in the works, so it will be a while before it is available. Regardless, it's probably worth the wait. Especially considering reruns of the episodes are continually running on the Discovery Channel.
Your Daily Blend of Entertainment News
Thank you for signing up to CinemaBlend. You will receive a verification email shortly.
There was a problem. Please refresh the page and try again.