The Real World Heads To Cancun For 22nd Season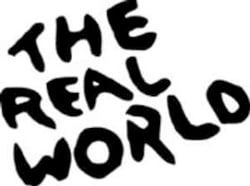 You know, just when it seemed like The Real World was getting back to basics with this season's Brooklyn edition, it looks like the show is going to be leaning back towards a more spring-breaky mood for the next season. It was just announced that the next season of The Real World will be taking place in Cancun, Mexico.
According to the Hollywood Reporter, the 22nd season of the everlasting reality series is currently under production south of the border. The housemates will be working for a spring break research site called StudentCity.com. "They're going to help give people a safe and fun vacation," co-creator Jonathan Murray said. "They also might have to bail somebody out of a Mexican jail, stuff like that."
Eh, whatever. The Reporter says the season premiere of the "Brooklyn" season was up 18% in the total viewers from last year. I have to wonder if the increased interest is due to the location or the fact that the show appeared to be returning to its roots. If you've been watching the show so far, you might have noticed that this season is a bit grittier than previous seasons. The New York City backdrop, added to a slightly more diverse bunch of housemates seems to have brought back some of what we knew and loved from the earlier seasons of the series. Moving the next crop of Real Worlders down to Cancun seems like a step backwards for the series if you ask me.