Scandal Season 2, Episode 16 - Watch The Top Of The Hour Promo

Here's the thing about the next new episode of Scandal - we might be waiting as long as a month to see it. It's reruns for at least the next couple of weeks. On the bright side, the season hasn't ended! And ratings have been better than usual in recent episodes, so - while ABC might regret this gap if the drama series loses some of its ratings momentum - they are bringing it back for the rest of season. There was a promo for the next new episode, which you may have seen. If not, check it out ahead.
But first, the latest developments. Spoilers if you haven't watched last night's episode ("Boom Goes the Dynamite")!.
Scott Foley's Jake isn't a crazy, psycho-stalker guy. He's just been hired to snoop into Olivia's life because Fitz can't let go. I sort of love that. As much as I was prepared for Foley's dark side - and who knows? Maybe we will - I sort of love that he's just doing what he's been ordered to do. Watching him turn off the monitor when Olivia was about to get naked sort of confirms that he's not a sleazy perv. And he's also not entirely in the loop on why he's watching Olivia. But when he confronted Fitz about it, he sort of lied about the guy situation. Fitz witnessed Olivia on the phone with someone at that formal event they were both attending and it seemed like he recognized her smile and knew there was someone in her life. He questioned Jake about it and Jake eventually said there was no new guy. I mean, technically there's "no guy" because Jake is "the guy." But is he lying because he's falling for Olivia?
The great thing about an actual, potential Jake/Olivia relationship is that Jake is seeing Olivia's most vulnerable side. Unlike the senator, who was kept out of the loop in certain key areas of Olivia's life, Jake has inside access, which means, if they do get together, he's not going in blind. Of course, their relationship would be based on a major lie. And that's a crucial factor. So if there was ever going to be anything to something between those two, he'd either need to come clean with her or she'd have to find out. Just some thoughts on that area.
What I also loved about the episode was that Olivia was back doing her work. Even though her alone-time involved a bit of bedroom crying, she was back on her game. And when Olivia discovered that Will was secretly in love with his brother's wife, her speech about letting the situation go seemed to come from what she's dealing with with her relationship with Fitz. Stolen moments aren't a relationship. Does that mean the feelings aren't real? No, I don't think it does. But her admission of that does suggest she's seeing her relationship with Fitz for what it is. And she applied it to her work, which linked the two story arcs nicely and gave the episode a bit more balance. I'd love to see more of that going forward. The gladiators were doing their thing. There were plot elements that didn't involve the core group. And Huck's recent, traumatic ordeal was addressed, which seemed important. Plus, I love Huck, so any episode that features him, even in his stinkiest form, is a winner for me.
The preview addresses the mole in the White House - another exciting development from last night's episode.
Lisa Edelstein is guest starring!
It looks like Olivia's looking to Jake to help her out. Or she's talking to him about something related to the White House, but would it be a stretch that she might seek his help on the situation? With her relationship with Fitz in weird territory, she can't just walk in there and tell Fitz who his mole is. Because… there might be tension or a fight or sex in the server room? I don't know. But it's more fun for their to be obstacles, and this'll be an excuse for Jake to be involved in Olivia's work in a way that's only loosely related to her situation with Fitz.
As you may have noticed, the preview says, "On the next ALL NEW SCANDAL," but no date is mentioned. Spoiler TV says "Top of the Hour" airs March 21, which feels like forever away, but it's really only a month. We'll let you know if that situation is confirmed or changes.
Your Daily Blend of Entertainment News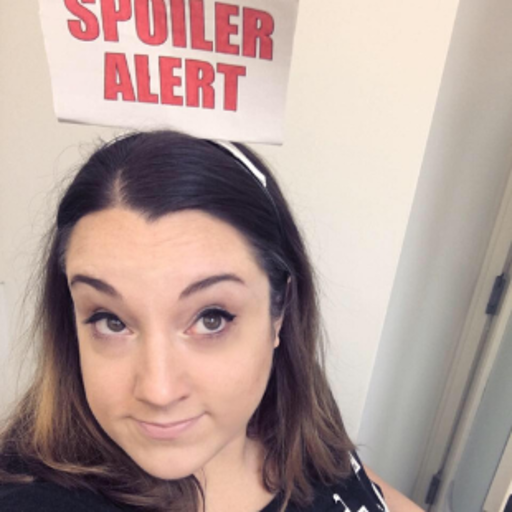 Assistant Managing Editor
Kelly joined CinemaBlend as a freelance TV news writer in 2006 and went on to serve as the site's TV Editor before moving over to other roles on the site. At present, she's an Assistant Managing Editor who spends much of her time brainstorming and editing feature content on the site.