Scrubs' Best Episode: My Fallen Idol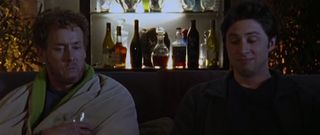 Once again, we're tackling another show in TV Blend's weekly series "___'s Best Episode." Each week a different writer will pick out a different episode of a TV show and argue why it is definitively, absolutely the best thing the show ever did. Arguments will be started, tears may be shed, but we're here to start some conversations and make some arguments for really, really good TV. This week Sean makes a case for Scrubs' "My Fallen Idol," which had him laughing one minute, and choking back tears the next. Read below, argue with us in the comments.
Scrubs, at its finest, had the ability to turn its audience on a dime. Yet creator Bill Lawrence and his fantastic cast of seasoned comedians earned every guffaw with a barrage of inspired sight gags, and registered every tug at their audience's heartstrings because we cared about the characters braving the day at screwball Sacred Heart Hospital, and we wanted to see them pull through their assorted problems.
Scrubs never got the recognition it deserved. For six magical seasons, the show plumped humor and heartache from everyday tragedies as it followed the comedic exploits of four hospital employees and the oddball staff who dared to mentor them. Admittedly, Scrubs limped to an unsatisfying finish over the course of its last few seasons as Lawrence put the sitcom on life support and tried to spruce things up with new characters and a location shift. They should have pulled the plug. Because when Scrubs was clicking on all cylinders, it was one of the sweetest, funniest shows in recent memory.
But choosing the best episode? I can't do that all on my own. I'm no Superman. So I turned to various Scrubs forums, where fans ranked their favorite episodes, to refresh my memory. Most selections made perfect sense. The Wizard of Oz-themed My Way Home and the nostalgically imaginative "My Life In Four Cameras" probably made the best use of a narrative gimmick, with daydreaming Dr. "J.D." Dorian (Zach Braff) picturing his life as a classic TV sitcom when one of the head Cheers writers ends up in his emergency room. I also considered "My Screw Up," which brought guest star Brendan Fraser's recurring storyline to a somber close. Scrubs, over the course of its run, made such good use of inspired guest stars, from Michael J. Fox (of Lawrence's Spin City) and Fraser to Heather Graham, Dick Van Dyke, and Tom Cavanagh as J.D.'s immature brother. Choosing one of those examples almost seemed imperative.
?Then I saw, "My Fallen Idol" on people's lists, and the choice became clear. I pulled it off my shelf for a re-watch – I only own two complete television series: The Wire and Scrubs -- which confirmed my decision that "My Fallen Idol" is the best episode Scrubs has to offer. Here's why.
True Scrubs fans tuned in week after week hoping for one of those special episodes that managed to successfully pull the emotional rug out from underneath us with a lethal combination of acoustic alt-rock (the music of the "sensies," as J.D. calls us) and an unexpected tragedy that seemed to lurk around every corner of Sacred Heart. Scrubs struck the right balance between E.R. and Arrested Development. The humor was out of left field, but sickness and death kept the lunacy grounded, and prevented the stories from floating off into the ether. (Lawrence's latest show, Cougar Town, doesn't have the same pathos, so it's just wall-to-wall idiocy without the slices of drama needed to cut the "hilarity.")
To best understand the ramifications of "My Fallen Idol," you do need to catch up with the episode that came right before it, "My Lunch", where John C. McGinley's brilliantly abrasive Dr. Cox breaks character, if only for a moment, to stop J.D. (Braff) from blaming himself for the loss of a patient. It's good advice … which Cox immediately ignores when he loses multiple patients because they all receive tainted organs from a sick patient. A devastated Cox shoulders the blame, and plunges into a debilitating, self-inflicted coma of Scotch and depression.
That's where "Idol" begins. Yes, this is a sitcom. And things do get funnier. In fact, "My Fallen Idol" begins with some very funny J.D. daydreams, where he imagines himself in a Pilgrim village attending the wake of a 12-year-old (which was old for that time period). OK, it sounds dark, but it's funnier on screen.
The bulk of "Idol," though, revolves around pulling Dr. Cox back from the brink, and it's in that premise that director Joanna Kerns (yes, the mom from Growing Pains) and writer Bill Callahan (Spin City) figure out how to put the best elements of Scrubs -- its ensemble – front and center. Everyone gets a moment to shine in this episode, as each is given an assigned time to babysit Cox and try to remind him that he made the right decision. By season five, when "Idol" aired, the cast had grown incredibly comfortable with their roles. Sarah Chalke had pushed through her neurotic character Elliot's insecurities, and finally understood – as an actress – how to mine that material for sympathetic laughs. We'd come to know Dr. Bob Kelso (Ken Jenkins) as an insufferable prick, so when he drops his guard to tell Cox how important he is to the hospital's success, it means something.
Then there's Donald Faison's cocky surgeon, Turk, who needs to connect with his new attending physician – a touchy-feely Dr. Stone – which, in turn, leads to the best line of dialogue in "Idol," and the reason it's so high on my list.
J.D. is explaining to Turk why it's so important that he connect, emotionally, with his supervisor. He tells his detached and aloof best friend that he needs a shoulder to lean on when things get too tough around the hospital. "No, J.D. That's what you need," Turk interrupts, just as the familiar acoustic strums fade in on the accompanying soundtrack. "That's what you've always needed."
You see, shortly into season one, Lawrence figured out that the heart of this program always was going to go through the mentor-mentee relationship between up-and-coming doctor J.D. and his grizzled idol, Dr. Cox. McGinley was amazing at guarding his emotions for J.D., calling him a string of female names and cutting his confidence off at the knees nearly twice an episode. But every once in a while, the gruff and condescending Cox let it be known that he was doing that to help J.D. become a better doctor, because he sure as hell knew Sacred Heart wasn't going to soften up and let the young physician have a cake walk through its difficult hallways.
Though "My Fallen Idol" front-loads its comedy, it saves its emotional wallop for the last few minutes, when J.D. works up the courage to face Cox and explain why he was so disappointed in the wounded doctor's behavior. It's like a child telling his parents why he doesn't believe in Santa Claus anymore. It's the end of innocence, and I'm not sure Scrubs ever was the same after that moment. From that point on, J.D. saw himself as an equal, a colleague of Dr. Cox's, and not a youngster pining for his superior's approval. Something was lost on Scrubs after that moment, and I'm not sure the show ever really found its groove again.
Lawrence tried to mend creative fences by bringing in fresh interns for J.D., Turk and Elliot to educate, but the apple cart had been upset, and the march toward the end of Scrubs as we knew it was on. It didn't matter, though. No sitcom lasts forever, and Scrubs had so many high points over its impressive nine-season run. None quite hit every base the way "My Fallen Idol" managed to do, however, which is why, in my opinion, it's the best Scrubs episode you're ever going to see.
Your Daily Blend of Entertainment News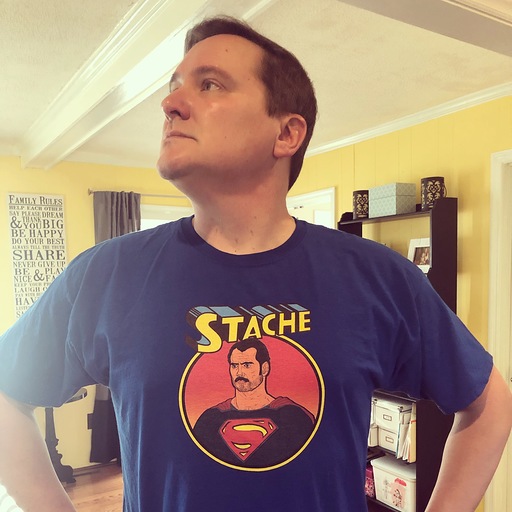 Sean O'Connell is a journalist and CinemaBlend's Managing Editor. Sean created ReelBlend, which he proudly cohosts with Jake Hamilton and Kevin McCarthy. And he's the author of RELEASE THE SNYDER CUT, the Spider-Man history book WITH GREAT POWER, and an upcoming book about Bruce Willis.