See How Much It Costs To Advertise On The Big Bang Theory And Other Shows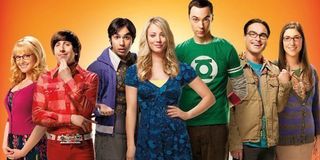 Anyone who has been paying attention to The Big Bang Theory over the past several years should know that show crushes in the ratings. The higher the rating for a series the better its ad revenue typically is, and The Big Bang Theory is topping the list of programs where money raked in from advertisements is concerned.
This week, Adweek took a long, hard look at some of this fall's performers, finding that while some new performers are doing decently, it's some of TV's veterans that are really bringing in the big numbers per advertisement. According to that outlet, CBS' The Big Band Theory (and its plum 19+ million total viewer average) now requires $326,260 per 30-second slot. That's a higher number than NBC is able to command for its hit program The Voice and it's a higher number than ABC is able to rake in for its popular comedy Modern Family.
So, how do those other critical darlings stack up? According to the outlet, The Voice capably pulls in $264,575 per advertisement during the show's busier night and Modern Family brings in $257,435. Interestingly, the program on Fox that commands the most money is The Simpsons, which brings in a whopping $256,963 per spot. Out of these, The Simpsons is the only show that doesn't earn more than 10 million total viewers each week, and I'm wondering if the longevity of The Simpsons is what helps it to land so much ad revenue per 30-second slot. It's a safe bet, and it certainly explains why Fox would want to bring back The Simpsons for Season 26.
Among some of the network's freshman dramas, a few shows are bringing in well over 100K an episode. CBS has found another ad revenue winner with The Crazy Ones, which brings in $175,200 per 30-second ad. ABC's Agents of S.H.I.E.L.D does similarly, commanding $169,730 per commercial spot. Over at NBC, The Blacklist brings in a whopping $198,667, likely due to its cushy timeslot right after The Voice. Fox's new drama Sleepy Hollow commands a little less, bringing in $139,120.
All in all, it's expensive to advertise on television. Even shows that don't end up doing so hot command a decent amount of ad revenue. For example, advertisements for the now-cancelled Lucky 7 were going for $86,355. Although that wasn't a good bet, it does give viewers an idea of the difference in advertising costs between a high-rated and low-rated series. Oh, and in case you are wondering how The Big Bang Theory's advertisements rank compared to NFL football, we also have that answer. NBC's Sunday Night Football advertisements cost $570,000 a pop.
If The Big Bang Theory continues to improve in the ratings as it moves forward, I wouldn't be shocked to hear those numbers go up in the future. You can catch new episodes of the comedy on Thursday nights at 8 p.m. ET.
Your Daily Blend of Entertainment News
Reality TV fan with a pinch of Disney fairy dust thrown in. Theme park junkie. If you've created a rom-com I've probably watched it.
Your Daily Blend of Entertainment News
Thank you for signing up to CinemaBlend. You will receive a verification email shortly.
There was a problem. Please refresh the page and try again.