Showrunners Documentary Trailer Filled With TV's Finest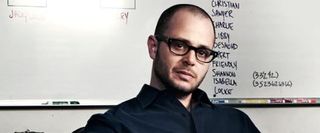 Perfect timing. Just as the television world is being shaken and stirred (with news of various cancellations, pick-ups, new cast members, old cast members leaving, etc.), we, thanks to the new doc Showrunners, get a behind-the-scenes glimpse at the most important position in TV production...the showrunner. And as Steven S. DeKnight says, "The age of writers and showrunners being anonymous is over."
Yes, they may have to bow down to studio heads throwing around their green and red lights, but these are the people who actually write and produce the shows we see every night...and content is king, right? Tell that to Lone Star or Terriers (or the Bluths).
For anyone interested in the behind-the-scenes world of television production, as told through the creative eyes that have made so many of your favorite shows come to life (interviewees include Lost's Damon Lindelof, House's David Shore, Sons of Anarchy's Kurt Sutter, and many, many more), Showrunners is a must. Take a look and see what insights and cautionary tales these experienced TV men have to offer (all set to Reznor and Ross' score from The Social Network).
Showrunners Trailer from Showrunners Documentary on Vimeo.
Your Daily Blend of Entertainment News
Thank you for signing up to CinemaBlend. You will receive a verification email shortly.
There was a problem. Please refresh the page and try again.