Sons Of Anarchy Season 5 Review: SAMCRO Returns In An Intense Season Premiere

It's around the fifth season where some dramas begin to show their age, for better or worse. Sons of Anarchy is no exception there, but fortunately, this series is aging well, following up on a strong fourth season with a couple of truly intense episodes to get things going for Season 5.
No major spoilers from Season 5 are mentioned in this review. However, there are some vague mentions, so read on with that in mind.
Created by Kurt Sutter, Sons of Anarchy is at its best when it finds a balance between the dark, gritty world of the outlaw biker gang and the emotional human drama of a family. SAMCRO is a family. They work together, they ride together, they fight, they push each other away, they love each other, they lie to each other, they rely to each other, and most of the time, they stick together.
Things didn't leave off in the best place for some of the gang at the end of Season 4. Clay (Ron Perlman) was on the outs with Jax (Charlie Hunnam) and Gemma (Katey Sagal). Opie (Ryan Hurst) was ready to walk away from the whole club after what happened to Piney, and put at least one bullet in Clay in repayment for the man's involvement in his father's death. Meanwhile, the dominoes kept on falling as Tig - believing Clay was gunned down by the Niners and Laroy - tried to run down Laroy and ended up killing the woman he was dining with, whom we later learned was the daughter of a dangerous gangster.
Season 5 picks up with things moving forward, for better or worse. Clay's attempting to recover after being shot. He can't ride, and he's not living at home anymore. He's definitely showing his age, but I can't help but wonder if he's playing that up while he waits until he's strong enough to strike back. Meanwhile, Gemma is doing her own thing, to put it mildly, and trying to keep a fair amount of distance between herself and Clay. Jax is trying to lead the club and keep the business-end running. Tara's hand is still in a cast and she seems frustrated at home, and with her situation at work, which has obviously changed drastically since she doesn't have the use of her hand.
Season 5's new players tie into some of the more interesting events in the first two episodes. The first is Jimmy Smits' Nero, a confident man with what appears to be a healthy business, and an interest in Gemma. From the first couple of episodes, it's hard to know if Nero is going to be a good guy or a bad guy, but from his interactions with Gemma and later, Jax, he's clearly inching his way into their lives, and I'm eager to see where his story goes. Harold Perrineau's Damon Pope is also introduced in the first episode of the season, and there's no question as to which side of the line he falls, at least, from the club's perspective. Pope is a drug kingpin and the father of Veronica Pope, the girl Tig killed when he was targeting Laroy. Naturally displeased over what's happened to his daughter, Pope shows up with vengeance in mind. As I'm well familiar with Perrineau from shows like Lost and Oz, I'm not sure I would've pictured him playing a kingpin-type, but he pulls it off, delivering a performance that's confident and just the right amount of intimidating.
If the Season 5 opener is any indication, we're in for an intense and exciting ride this year. The first episode ("Sovereign") begins with some brow-raising moments and only escalates from there, packing a major punch as we're drawn back into the series. Episode 2 ("Authority Vested") eases off the gas just enough to let us breath. For a series with so much drama, crime and mayhem, Sons doesn't wallow in its misery. There's room to smile and even to laugh, somehow. The first couple of episodes of Season 5 offer a good balance of that, while also serving as an introduction to what's already shaping up to be a really great season.
Sons of Anarchy Season 5 premieres Tuesday, September 11 at 10:00 p.m. ET on FX.
Your Daily Blend of Entertainment News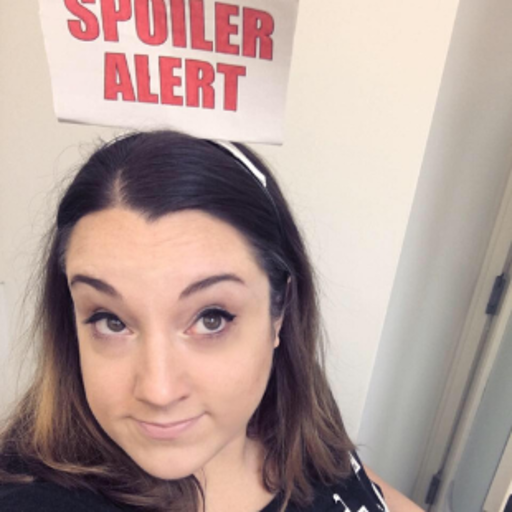 Assistant Managing Editor
Kelly joined CinemaBlend as a freelance TV news writer in 2006 and went on to serve as the site's TV Editor before moving over to other roles on the site. At present, she's an Assistant Managing Editor who spends much of her time brainstorming and editing feature content on the site.