Starz' Boss Begins Production Next Week, Milk's Gus Van Sant to Direct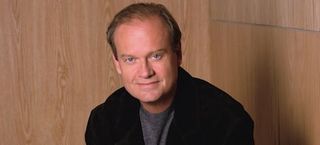 Starz announced today that their upcoming series Boss is set to begin production this week and that acclaimed filmmaker Gus Van Sant will bring his directorial talent to the small screen for the first time in the series first episode.
Van Sant has made a name for himself over the years, directing a number of great films, including Good Will Hunting and Milk. According to Starz, he'll be directing the series premiere episode of Boss, which begins production in Chicago on April 27th. Boss was created by Farhad Safinia (Apocalypto). Kelsey Grammer is set to play the lead role as Chicago Mayor Tom Kane.
Also among the cast is Connie Nielsen (Gladiator, Law & Order: SVU), who plays Kane's wife Meredith. Jeff Hephner (The O.C., Hellcats) plays Alex Zajac. He's described as an ambitious young politician. Hannah Ware of Cop Out plays Kane's estranged daughter Emma. And in my favorite random piece of casting info on this series (as someone who's seen every episode of the original Beverly Hills, 90210), Kathleen Robertson is cast to play Kitty O'Neil, Kane's organized assistant. 90210 fans will remember Robertson from her role as Claire. She was borderline stalking Brandon, then later went on to date David and then finally Steve.
On the series, casting and Van Sant's involvement, Starz Media Managing Director Carmi Zlotnik said:
Starz is fairly all over the map with their original programming, with series ranging from comedies like Head Case and the underrated Party Down, to dramas (Crash) and costume/period dramas Camelot and Spartacus: Blood and Sand/Gods of the Arena. It'll be interesting to see how Boss fits in among their other programming.
Your Daily Blend of Entertainment News
Thank you for signing up to CinemaBlend. You will receive a verification email shortly.
There was a problem. Please refresh the page and try again.