TLC To Introduce Starter Wives With Cheryl Caruso And Liza Morales, And More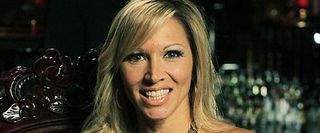 TLC's had a bit of a surprise hit with Sister Wives and now the network has decided to add a new set of wives to the mix with a brand new unscripted series. Starter Wives will follow a group of celebrity's first wives and early girlfriends who worked hard for their men as they made a name for themselves---only to see their marriages fall apart down the road.
TLC has found seven women to take place in the first season of Starter Wives. Despite the name speaking more to wifedom, the cast will be pretty evenly split between ex-wives and ex-girlfriends. In the ex-wives category, there will be DMX's ex, Tashera Simmons, mobster Phillip Caruso's wife, Cheryl Caruso, and Aston "Funkmaster Flex" Taylor's soon-to-be divorced wife Monica Joseph-Taylor. The ex-girlfriend's on the show will include Lamar Odom's baby momma, Liza Morales (did you know they had three children?), 50 Cent's ex, Shaniqua Tompkins, Floyd Mayweather's ex, Josie Harris, and rapper Jermaine "Maino" Coleman's ex, Zakia Baum.
The show will follow the women as they move to create a life for themselves, separate from the fame of their husbands. Since a whopping 16 children are involved between the seven relationships, it's looking like it is probably somewhat difficult to completely detach from the lifestyles and problems of their famous ex-partners. Filming is expected to begin this month, and TLC expects the show to hit the airwaves in 2013.
I'm not sure if this one will be a winner for the network. While I like that the show will have women in different transition periods, with Monica Joseph-Taylor just finalizing her divorce, I worry the whole series will digress into a giant bitchfest about the women's past lives and what they have to work with now. I guess that may be exactly what TLC is hoping for, even if I am not the target audience.
Your Daily Blend of Entertainment News