TNT's The Hero Competition Series Audition Schedule Posted And How To Audition Online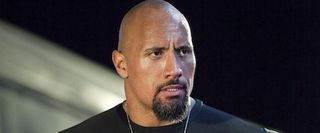 Think you've got what it takes to be the Hero in TNT's upcoming action-packed competition series The Hero? You'll have your chance to prove it if you live near one of the seven cities set to host a casting call for the series. The audition schedule and venues were announced for the upcoming series, and the casting calls get going next week at the Crunch Gym in Los Angeles.
Headlined by Dwayne "The Rock" Johnson, The Hero is an upcoming competition series that will have competitors showing off their physical, mental and emotional strength in a "battle of brains, brawn and morality" to see which can earn the title of the ultimate hero. The series is being produced by Ben Silverman's multimedia entertainment stdio Electus and 5x5 Media, with The Rock and his producing partner Dany Garcia executive producing. TNT has eight episodes ordered and aims to get the show on the air next summer (2013). They're beginning the process of searching for contestants. Those who think they're meant to be a "hero" can audition at one of the casting calls. Here's the schedule TNT released today.
Can't get to one of the above mentioned locations? There's another way! You can apply online at TheHeroTNT.com, but you'll need a photo and video of yourself to submit, so be sure to read all the fine print (and audition video instructions) before you start filling out the application.