TV Review: Mission: Man Band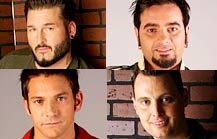 Starring: Chris Kirkpatrick, Rich Cronin, Bryan Abrams and Jeff Timmons
Premieres: Monday Aug. 6 at 10:00 PM EST on VH1
What better way for a has-been celebrity to try to make a comeback than to allow themselves to be featured in a new reality show? Corey Haim and Corey Feldman are doing it and now and so are four former boy-band musicians. Four men, who were formerly members of the once successful singing groups, LFO, Color Me Badd, 'NSync and 98º are coming together to form a grown-up version of a boy-band. Naturally, VH1 is calling it a Man Band.
In the first episode, we're introduced to Chris Kirkpatrick from 'NSync, Rich Cronin from LFO (he had that one huge hit, "Summer Girls"), Jeff Timmons from 98º and Bryan Abrams from the 80's/early 90's group, Color Me Badd. These four guys have two things in common off the bat. They were all in a successful boy-band and they're all looking to make a comeback. With the help of their new manager, Katie McNeil of 10th Street Entertainment, they hope to bring their musical careers back to the surface in their newly formed group.
I mentioned A&E's 'The Two Corey's' earlier because while that show has the potential to be the next big reality TV train wreck, I spent the duration my time while watching the first two episodes feeling awkward and uncomfortable. I love to hate celebrity reality TV stars almost as much as I love to love them but I don't want to feel sorry for them. 'Mission: Man Band,' also being a show about former celebrities trying to reclaim some fame, definitely had the potential to inspire similar emotions but I'm happy to say, this show appears to be headed in a different direction. While both shows are sure to be entertaining, I think 'Mission: Man Band' will be easier to enjoy.
In the premiere episode, the guys all arrive in Florida where they will be staying at Kirkpatrick's large and fairly lavish home. Its fairly evident from the background info we get for each of the guys that Kirkpatrick is the only one who didn't completely squander away his pop star fortune. Though he does admit he drinks and parties a lot. He's sort of a self-proclaimed non-recovering alcoholic. At least that's the idea one might get based on his intro-monologue.
After Color Me Badd became obsolete, Abrams spent a fair amount of time drinking. He eventually got a job stacking tires, got married and has a beautiful baby daughter and another baby on the way. His biggest battle appears to be trying to stay sober.
Jeff Timmons attributes his fall from fame to the declining interest in boy-bands. While former 98º singer, Nick Lachey went on to do a reality show and work on his solo act, Timmons has been trying to break into the business end of the music industry.
Cronin admits that after he became famous for musically professing his love for girls who wear Abercrombie and Fitch his fame just sort of fizzled out. A couple of years ago he found out he had Leukemia. He's recovering now and ready to give the whole music thing another try.
The man-band manager, Katie McNeil is all business. She basically lays it on the line that her company was hesitant to even get into this venture but that she believes in them. One might try to claim that 'Mission: Man Band' is just another show featuring a bunch of former celebrities trying to make one last grab at fame but I think the show has a lot more going for it than that. These guys really seem to recognize that they're being given an opportunity for a do-over. They all appear to be hesitant about the situation though. To me this suggests a fair amount of maturity on their part. Perhaps they realize that if they fail, they could turn into a joke and that would probably be worse than being forgotten altogether.
While these guys do appear to be motivated to make the most of this opportunity, they each appear to trailed by the dark shadows of their past. Whether its too much drinking, their health or the fear of failure, they're all struggling with their own obstacles. This mission certainly wont be an easy one but I have a feeling their journey is going to be eventful enough to make 'Mission: Man Band' worth watching each week.
Your Daily Blend of Entertainment News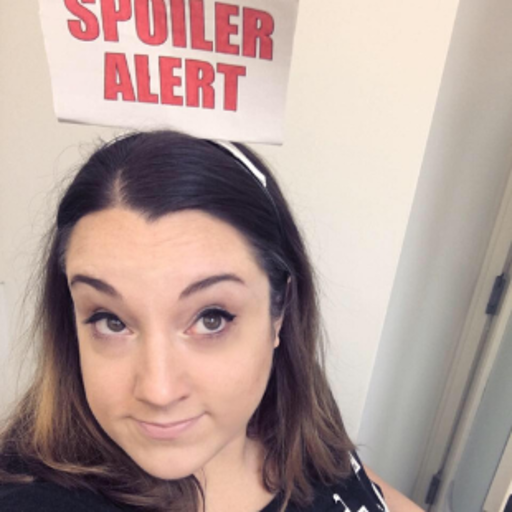 Assistant Managing Editor
Kelly joined CinemaBlend as a freelance TV news writer in 2006 and went on to serve as the site's TV Editor before moving over to other roles on the site. At present, she's an Assistant Managing Editor who spends much of her time brainstorming and editing feature content on the site.