TVLand brings a 20 Year Reunion To The Tube.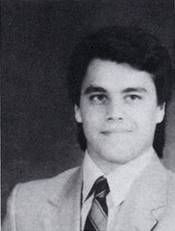 TVLand is bringing one lucky class's reunion to television. Several of the members of the 1987 graduating class of J.J. Pearce High School in Dallas, Texas are reunited for a two week getaway in Hawaii on the new show, High School Reunion. The fun begins Wednesday, March 5th at 10pm, with a second showing at 11pm. You can check the TVLand Website for any of the other multiple showtimes, and to see pics and video. The show airs weekly on Wednesday nights at 10 pm.
Based on the information that was provided to us, the alums from JJ Pearce High School that are participating in High School Reunion are quite a diverse group:
Cheryl (The Outsider) -- Ostracized by classmates for her off-beat wardrobe and shaved head, Cheryl attempts to show others that she is now capable of holding her own with the "in" crowd.
DeAnna (The Popular Girl) – This attractive blonde -- who turned heads at Pearce -- proved to be unlucky in love as evidenced by her four previous marriages. She returns to her class to give it another try in this tropical paradise.
Glenn (The Geek) – A nerd in high school who has evolved into a successful tech wiz, he seeks an apology from Jason, the bully who roughed him up years ago.
Jason (The Bully) – The resident tough guy who terrorized many during his high school reign seeks forgiveness from those he hurt -- both physically and emotionally.
Justin (The Pipsqueak) – The scrawny high school geek, who had a life-changing growth spurt in college, turns to his Pearce classmates to find his ideal woman – someone exactly like Pamela Anderson.
Kathryn "Kat" (The Lesbian) – A successful voice-over artist who is openly gay wonders if she's been looking for love in all the wrong places and now contemplates starting a new relationship.
Kirstin – (The Spoiled Girl) – A driven real estate agent who has been used to getting her own way for her whole life, she tries to get boyfriend Sean to propose to her…again.
Lana – (The Drama Queen) – Busy mom and divorcee who wants to help her ex-husband and her ex-lover make amends after years of acrimonious feelings.
Matt (The Jock) – A star athlete -- whose idyllic life was recently shattered by the death of his wife -- picks up the pieces and attempts to start life over again.
Mike – (The Rebel) – The troublemaker who had the tables turned on him when he realizes that his best friend (Steve) had an affair with his soon-to-be ex-wife (Lana).
Rob – (The Stud) – Always the center of attention and controversy, Rob continues to step into and out of the middle of many of the heated moments in the house.
Sean – (The Millionaire) – A wealthy and successful business executive, he is concerned that his girlfriend (Kirsten) is actually serious about their second chance at happiness.
Steve – (The Backstabber) – Contrite and hopeful that he can return into the good graces of his best friend (Mike), he realizes he has years of hurt feelings and bitterness to overcome before he is successful.
Yvette – (The Girl Next Door) – This All-American Girl has a big secret that might keep her from pursuing a new relationship with the widower (Matt)."
The trailer is great, and makes the show look like a great way to spend an otherwise boring Wednesday night.
Your Daily Blend of Entertainment News