Watch This Old Guy Give A Really Dirty Answer On Family Feud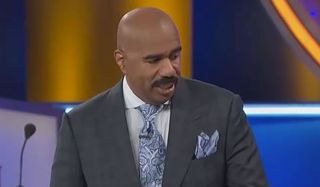 Game show Family Feud mostly strives to keep things PG-rated, but every once and a while a contestant throws out an answer that is so off-color you really wish you'd made your kids wear earplugs before you turned the show on. This is exactly what happened during a recent episode of the long-running show. Check out the funny video, below.
In the clip from the syndicated show, Steve Harvey announces the category, which happens to be "something that needs to be licked." While I'm busy thinking tootsie pops and ice cream cones, the older gentleman on the Family Feud panel, Gene, blurts out "a woman" as his big answer. This is Steve Harvey's face immediately following the response.
Steve Harvey's known for his special facial expressions, and this time he's looking down and to the right like he's not sure if he should laugh or chastise the guy. However, what I love the most in this video are Gene's family members, who totally unite in support of the answer. His wife screams "good answer" a bunch of times and eventually even turns around to high-five her husband following the crass but amusing turn of events. The other family members also seem nonplussed that their father (or other family member) was bringing relations into the show. If you are going to be on Family Feud, it's best to be supportive of any answer given, and this family has its shit together.
Unfortunately, not everyone's mind works the same way as contestant Gene's. When Steve Harvey takes a look at the man's answer, they determine that "a woman" was not one of the most popular responses to the "something that needs to be licked" question. According to Steve Harvey, it's a damn shame that it didn't make the list. He even calls into question the methods the show uses to pick the backstage responders due to Gene's answer not being on the board.
Obviously, that seems a little ridiculous. Family Feud has been on the air for so long thanks to a lively but time-tested format that pits families up against one another. Still, every once in a while a great but outlier answer does help to make things a little more interesting, even if it doesn't help families to get to 200 points on the board.
Your Daily Blend of Entertainment News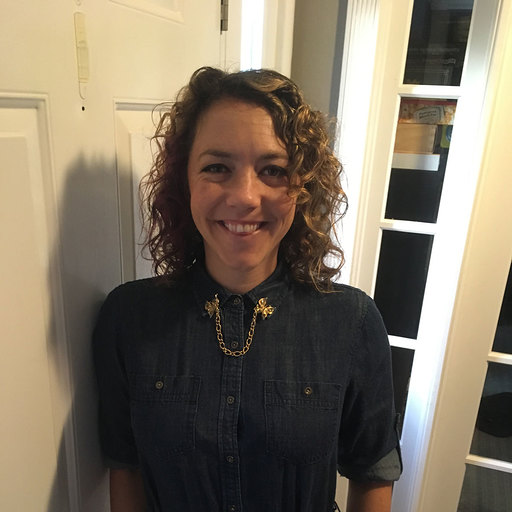 Reality TV fan with a pinch of Disney fairy dust thrown in. Theme park junkie. If you've created a rom-com I've probably watched it.