Why Game Of Thrones Changed Varys' Story Arc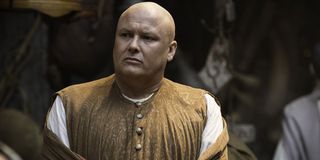 At this point, Game of Thrones has made it pretty clear that the show will not be exactly like the books. Some characters who are alive in the books are dead on the show and vice versa and plenty of the journeys of each of the characters have changed in either subtle or major ways. Vary's arc in the books has certainly been different than on HBO's TV show, and this week, actor Conleth Hill revealed why Game of Thrones opted to change the character's storyline.
The Varys and Tyrion dynamic is one of my favorite things about Game of Thrones. During Season 5, Varys and Tyrion opted to head across the sea to join Daenerys Targaryen on her ultimate quest for the throne. Unfortunately, an enterprising Set Jorah Mormont ultimately decided to kidnap Tyrion and take him to Dany to win her good graces. Once that happened, we lost out on a good deal of epic banter and scheming between Tyrion and Varys, but in the finale Varys rejoined Tyrion, so presumably we'll be able to get a lot more from the character during Season 6. At least, that's the hope.
In the interview with Buzzfeed, Hill also revealed that he hasn't read the books, mostly because he is aware that his storyline on the show is very different:
Conleth Hill's Varys is different from the books and he's okay with that, just as a lot of other actors on the show are. In fact, several other actors have admitted they also aren't as aware of the books as some of the fans who are watching the show. Iain Glen also said that GOT actors are not encouraged to read the books by showrunners Dan Weiss and David Benioff from in order to not have to worry about the changes to the characters.
Not that reading the books would be helpful at this point. Game of Thrones capably caught up with George R.R. Martin's novels for the most part at the end of Season 5. We do know that Season 6 will introduce some characters from the books, including Euron Greyjoy. In addition, Sam's journey and training from the books is also going to be addressed a bit more during Season 6. However, a lot of other storylines are all caught up, meaning that for the first time fans who have read Martin's novels will have no more idea of what's coming than fans who have not. It's sort of an exciting prospect in some ways.
Season 6 won't hit the schedule until 2016, but for now, you can check out what we know about Game of Thrones upcoming episodes, here.
Your Daily Blend of Entertainment News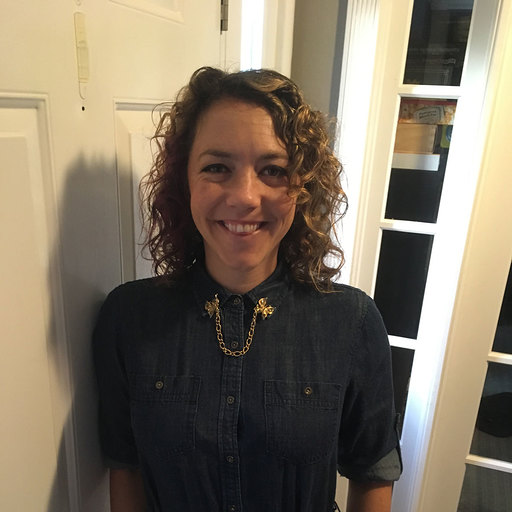 Reality TV fan with a pinch of Disney fairy dust thrown in. Theme park junkie. If you've created a rom-com I've probably watched it.