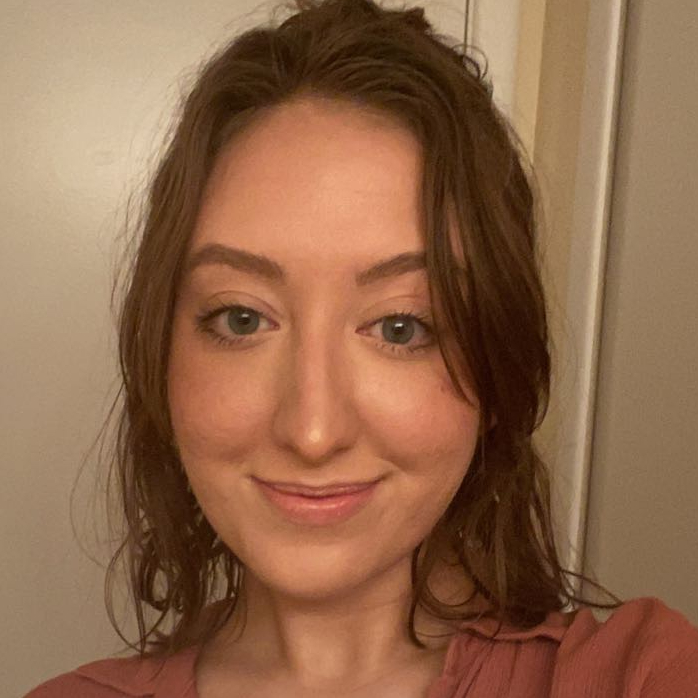 The Background: Emily is a writer from Cleveland. She holds a Bachelor of Science in Psychology and Political Science, which she now uses only to analyze the psyche of her favorite television characters. She writes for a number of other publications including Agent Publishing's Who's Who in Real Estate. She currently resides in Lakewood with her partner and two kitties.
What They're Into: Emily is into female-led comedies and well-written characters, and she firmly believes that a successful comedy is just as big of a feat as a successful drama. Her favorite TV and film writers include Greta Gerwig and Phoebe Waller Bridge, and her favorite movies include Juno, Booksmart, Lady Bird, and Palm Springs. She's watched every episode of New Girl, Brooklyn Nine-Nine, Broad City, and Parks and Recreation way too many times to count and is always on the hunt for a new comedy to fall in love with. "Bachelor Monday" is an important day of the week in her household.
What They're Excited About Right Now: Season 3 of Hacks on HBO Max, Season 2 of Abbott Elementary on ABC, and Season 3 of The L Word: Generation Q on Showtime.