11 Best Developers No Longer In Business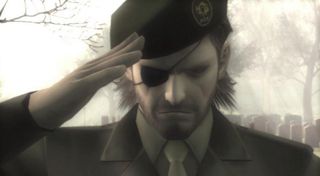 It's hard to think about some of the biggest and best video game franchises out there without thinking about the companies that made them. We think about Assassin's Creed and Ubisoft instantly comes to mind. You think about Call of Duty: Modern Warfare and Infinity Ward pops up. You think Uncharted and Naughty Dog is right there at the tip of your tongue or the end of your fingertips.
Game developers shape the interactive entertainment experiences in the world of gaming. Without developers there would be no games. Hence, this article is a show of honor to the men and women who formed recognizable studios that helped cultivate our enjoyment of electronic gaming, and stimulate our desire to dive into the incalculably complex fantasy worlds of digital entertainment. Prepare to wipe away a few tears and give a few salutes, as this is a list that celebrates the 11 best developers who are no longer in business.
Troika Games
The name may not ring a bell right away but when names like Arcanum are dropped a tinge of familiarity might start to come back to you. However, when the name Vampire: The Masquerade – Bloodlines is mentioned, I'm sure plenty of gamers get attentive given the strong bonds many core gamers have with those classic titles.
Troika had been around since the late 1990s, adding Arcanum: Of Steamworks and Magick Obscura to the list of isometric, magic and sword games that were oh-so-popular during the late '90s and early aughts on PC. They later released Vampire in 2004 only to have the game stomped out when it released in a year that saw Half-Life 2, Doom 3 and Halo 2 flood the market, effectively killing its momentum along with some awful launch day bugs. Shortly after that Troika bit the dust but Vampire: The Masquerade still lives on with a strong, dedicated community who releases unofficial patches and updates for the game.
Bullfrog Productions
Before he became known for spouting out hyperbole about changing the world through the interactive entertainment art form, Peter Molyneux was originally known as the guy who literally helped shape gaming back during the late 1980s and throughout the early 1990s with games like Populous and Syndicate with a studio known as Bullfrog Productions.
The company churned out some of the most groundbreaking and worthwhile titles that not only helped shape popular genres but actually redefined them. While Magic Carpet was never a big seller, it made some real breakthroughs in 3D processing and rendering, and despite not getting a lot of mainstream attention, Syndicate helped shape the real-time action and strategy genre. Most notably back then was Bullfrog Productions' Dungeon Keeper, a game that has seen countless clones and pseudo-sequels pop up over the years. Molyneux and crew practically created the dungeon management sub-genre with that title. Sadly Electronic Arts pulled the plug on Bullfrog in the early 2000s.
Westwood Studios
Just like Bullfrog Productions, Westwood Studios was a company under the command of Electronic Arts when it went bust. Before joining EA, Westwood already had an illustrious library of noteworthy games that helped shape a lot of childhoods back in the day, from The Legend of Kyrandia – a series relegated as one of the very best point-and-click adventure games of all time – to the Dune series; Westwood was a group of devoted designers churning out works of interactive genius.
Things began to change for the studio after they were acquired by Electronic Arts in the mid 1990s. While they still put out some great titles like the Command & Conquer series, the stiff deadlines and creative stifling that came with the risk-averse nature of the late '90s EA saw the quality of Westwood games decline, eventually seeing the studio's fate sealed with the poorly received derivative first-person shooter Command & Conquer: Renegade, which was made to cash in on the popularity of shooters like Halo: Combat Evolved.
Ensemble Studios
Back in the late 1990s Microsoft had attempted an online service before they launched Xbox Live, it was called the MSN Game Zone, it was designed to compete with subscription based services Ten and Mplayer. To lure gamers to their service Microsoft had a number of high-end multiplayer games across various genres, one of which included the very first Age of Empires by a then very alive and very functioning Ensemble Studios.
While the MSN Gaming Zone didn't pan out, Ensemble Studios' Age of Empires did. The company went on to redefine the competitive real-time strategy genre with multiple Age of Empires sequels and an Age of Mythology spin-off series. However, after the sales of Halo Wars failed to live up to the standard of the other titles in the series Microsoft pulled the plug on Ensemble Studios later that year, ending a very illustrious RTS run by one of the best development studios in the business.
Neversoft
Starting off independently with games like Skeleton Warriors and the unforgettably strange third-person shooter MDK back in the mid 1990s, Neversoft eventually found themselves under Activision's wing when they struck upon a massive success with the Tony Hawk's Pro Skater series. The games came out during the perfect incline of popularity with the X-Games, making it one of the most popular game series on consoles at the time.
It was thanks to Neversoft that the extreme sports sub-genre even became as big as it did, with the Tony Hawk games leading the charge. It opened up opportunities for other series to mimic the game's success such as Dave Mirra's BMX and lesser known titles like Thrasher and Street Sk8er. However, the over-saturation of skateboarding games during the mid-2000s and the lack of innovation eventually killed interest in the Tony Hawk's Pro Skater franchise. After transitioning to being a port house for a while, Neversoft eventually had the plug pulled by Activision in the summer of 2014.
Looking Glass Studios
Considered as the precursor to Irrational Games, Looking Glass Studios was the development studio that paved the way for story-driven first-person games like BioShock. They were around throughout the early 1990s and lasted all the way up to the turn of the millennium, making some of the most iconic games in the history of the business.
New-school gamers may not be familiar with Looking Glass, but rattling off names like System Shock and Thief might help ring a few bells as to how important this studio was back in the day when it came to shaping brand new interactive and mechanical experiences in video games. They built the very advanced Terra Nova, breaking ceilings with real-time AI teammate mechanics for the time, as well as pushed boundaries with Irrational Games on System Shock 2, the one game that many feel was the spiritual predecessor for BioShock. Unfortunately the PC gaming market was going through a troublesome period between the late 1990s and early 2000s and Looking Glass was one of the casualties of that period.
Vigil Games
With only two games to their name, Vigil Studios was founded by comic artist Joe Madureira and David L. Adams. The studio was made specifically to bring a certain property to life: Darksiders. The popular comic book was ripe for the picking as a video game and Vigil worked their magic to bring two of the games to life, featuring two of the four Horsemen of the Apocalypse, War and Death.
Unfortunately, following THQ's bankruptcy, which occurred after the publisher pumped $50 million into some casual ware that didn't pan out, Vigil Studios bit the dust. They were working on Warhammer 40K: Dark Millennium and teased ideas for a third Darksiders game but it never came to fruition. During THQ's bankruptcy Vigil ended up closing their doors in 2013. While Darksiders 2 wasn't quite on the same level as the first game, both titles were critically acclaimed for their awesome art and engrossing stories. It would have been fascinating to see what Darksiders could have looked like on the eighth-gen consoles.
Bizarre Creations
Coming onto the scene back in the mid 1990s, Bizarre Creations is a studio with a long and storied history making games for consoles and PC. They didn't really start making waves until the Xbox exclusive series Project Gotham Racing came onto the scene. The series helped put Bizarre Creations into the upper echelon of design studios.
They followed up a streak of big hits like Geometry Wars: Retro Evolved with a few more notable games like The Club and Boom Boom Rocket but then they had one major failure that wasn't really a failure in Blur. Less than stellar sales for Blur (which were crippled when it released alongside another similar game called Split/Second) combined with a lukewarm reception for 007: Blood Stone sealed the fate of Bizarre Creations in 2011, even though both games are actually still fun and hold up well even to this day.
Acclaim Entertainment
Both a developer and a publisher, Acclaim had an illustrious library of games dating back to the late 1980s. The company published a lot of notable games back in the 1990s including Midway's Mortal Kombat and NBA Jam games, and they also developed in-house WWF games including WWF Raw Is War and WWF Attitude in the mid-1990s. It was hard to have a collection of games on any platform without at least one of those games either being developed or published by Acclaim.
The company's mixture of development and publishing blurred the lines of their role in the industry at times, but they were involved with a lot of cool projects that spanned various genres and even designed iconic racing titles like Extreme-G and Re-Volt. They made the criminally underrated title Shadow Man 64, which pushed Nintendo's hardware to its limits, and they also helped establish the Turok franchise as a recognizable brand in the FPS genre. But things started going downhill after they lost the WWF license to THQ, got embroiled in the BMX XXX controversy and had a number of other lawsuits to deal with. Eventually Acclaim closed up shop in 2004. A real shame because they were responsible for some of the best games that came out of 1990s and helped shape a lot of different genres back in the day.
Irrational Games
Irrational Games came onto the scene as a force to be reckoned with. They were the remnants of Looking Glass Studios (another entry on this list) and set a mean standard with the release of System Shock 2. They later gained a lot of brownie points with gamers with SWAT 4, since the game was a rare tactical shooter out during that time. However, it was BioShock that put them high up on the totem.
They had a string of successes with the trilogy of BioShock games, ending with BioShock Infinite in 2013. The game was a massive success but the studio couldn't keep the doors open. It was a real tragedy because Irrational Games still had a lot of clout in the world of gaming and anything they made would have been considered potential gold, but in 2014 studio head Ken Levine announced the closure of the studio, ending a legacy that dated back to 1999. Bringing up the closure of Irrational Games is still a sore spot for a lot of gamers because it seemed like they still had a lot left in the tank.
Kojima Productions
Kojima Productions didn't originally form until the mid-2000s but Hideo Kojima was making games and redefining gaming under Konami since the late 1980s. Metal Gear and Snatcher helped put Kojima on the map but it was Metal Gear Solid in 1998 for the PSX that made him a legend.
Kojima and crew only made games that were published by Konami, including niche hits like Zone of the Enders and Lunar Knights. They also developed the original Castlevania: Lords of Shadow, which was both a critical and commercial success. Of course, it was the Metal Gear Solid franchise that really struck a strong chord with gamers and critics alike. Unfortunately Konami wanted to take the company in a different direction, focusing more on pachinko machines and mobile titles. Hence the publisher closed down Kojima Productions during this past summer after canceling the reboot of Silent Hills. They put an end to a studio that helped redefine storytelling in the tactical espionage genre and closed out a legacy that will not be soon forgotten. Sadly Kojima is now a developer who has an army of fans without a publisher. For the team's brilliant work under the Konami banner, we salute those at Kojima Productions.
Staff Writer at CinemaBlend.
Your Daily Blend of Entertainment News
Thank you for signing up to CinemaBlend. You will receive a verification email shortly.
There was a problem. Please refresh the page and try again.