Activision Has Finally Responded To All Of The Call Of Duty: Infinite Warfare Hate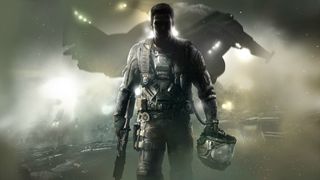 It's no secret that Activision's upcoming Call Of Duty: Infinite Warfare game has received a lot of backlash over its move into space, and now Activision has finally come forward to say something to all of the haters.
In an interview with Mashable at E3, Activision CEO Eric Hirshberg said,
So despite all of the negative feedback on YouTube, there didn't seem to be any negative feedback anywhere else, according to Activision, but here's my issue. When I posted the first story about Call Of Duty: Infinite Warfare with the reveal trailer and the notes about moving the setting into space, people on Facebook (on the Gaming Blend page) just erupted with hate. Most were saying they thought this was the end of the Call Of Duty franchise. Others said they'd rather play Mass Effect or Destiny at this point.
Matter-of-fact, we took a closer look at the reveal on Activision's Facebook, which the reveal trailer was actually posted onCall Of Duty: Black Ops III Facebook, which was met with very negative comments like,
And another user said,
The post contains a combination of users ripping apart the new game and users yapping back at those who are complaining. There isn't too much praise for the game itself. You can see the whole post below.
So, it's not exactly sure what post Activision was referring to, but it seems like there's an overall negative reaction across most of social media. We haven't even looked at Reddit yet, but I can imagine it's not too far from the commotion on the Facebook post. I think this is just an example of Activision trying to stay positive and instill a positive outlook on the game aside from all of the backlash. Activision knows this game has been hit hard and they are trying their best to combat it.
I guess we won't really know the outcome of Call Of Duty: Infinite Warfare until its release in November.
Your Daily Blend of Entertainment News
Thank you for signing up to CinemaBlend. You will receive a verification email shortly.
There was a problem. Please refresh the page and try again.