Find Out How Call Of Duty Will Be Involving eSports This Fall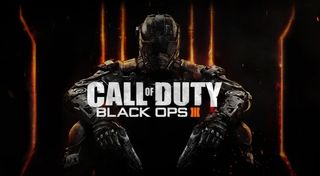 Since Call of Duty is traditionally one of the most-played competitive games on the planet, it makes sense that the series would eventually make a more direct move into the eSports scene. That shift is actually coming sooner than you might think, and we'll be getting some additional details sometime next week.
The eSports scene has done a lot of growing over the past decade, now offering a pool of around $18 million for the best players in the world. Sure that's spread across numerous events/promotions and individual games, but that kind of figure isn't something to scoff at. There's money to be made in playing official eSport games, as well as making/hosting them. So it should come as no surprise that upcoming Call of Duty: Black Ops 3 will introduce its own suite of eSports tools during next week's Gamescom conference.
Activision and Treyarch announced today that Black Ops 3 will be getting the eSports treatment but, for the time being, we're not entirely sure what that will entail. Thankfully, we won't have to wait too long to find out, as they're also promising an official reveal in Cologne next week as part of their Gamescom presentation.
For those of you interested in checking out the announcements as they're made, Treyarch will be hosting a livestream event on both the Black Ops 3 website and their official Twitch page. All you have to do is tune in on Wednesday, Aug. 5, at 10 a.m. PST and see what the developers have to say.
Called the "Black Ops 3 Global eSports Reveal," the show will be hosted by Treyarch's David Vonderhaar and serve as your first source of news for new features that will be plugged into the game. The developer has also announced the reveal of a new game mode for competitive players to try their hand at.
Going off pure conjecture here, I'm guessing we'll see some sort of newfangled spectator mode added in, as well as a way to more easily schedule/watch various matches and tournaments. I've also got an idea of what that new game mode might be, which is also geared at becoming a more balanced eSports environment. I wouldn't be surprised if the new mode is basically class-based, with a selection of carefully crafted premade soldiers available for teams to choose from. You can turn pretty much any game with a competitive mode into an eSport these days, but the ones that seem to draw the most attention from players and spectators are the ones that offer a high degree of balance that the traditional FPS unlock systems don't afford.
So what do you think, readers? Any guesses on what type of eSports functionality we can expect to see announced next week? And what about that new game mode for the most competitive players? What form would you like to see that take?
Staff Writer for CinemaBlend.
Your Daily Blend of Entertainment News
Thank you for signing up to CinemaBlend. You will receive a verification email shortly.
There was a problem. Please refresh the page and try again.