This Nintendo Character Is Getting Its Own Cafe In Japan, Check It Out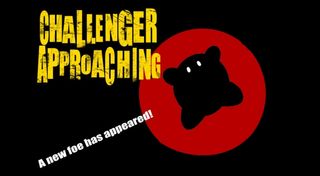 (Image credit: Nintendo)
Nintendo appears to be opening up a food and drink cafe featuring one of their titular characters from a long running franchise. The cafe will open up in August and according to a new website and a tweet, the theme will center around Kirby.
Gamespot is reporting that the announcement came from the official Kirby Cafe Japanese Twitter account, which posted up the news on July 6th along with a stop motion gif of Kirby bringing the words "Kirby Cafe" onto a plate with a small wooden spoon and a teacup in the back. You can check out the tweet below.
The cutesy animation was followed up with a link to the official Kirby Cafe website.
Despite it being Japanese, you can still clearly see that the giant "Coming Soon" and launch window are in English. Gamers and gastronomic connoisseurs will be able to partake in whatever kind of culinary pleasantries that Nintendo and Hal Laboratory have in store.
Information about the cafe is thin, and the responses to the initial Kirby Cafe tweet don't offer much in the way of giving potential patrons a heads up on what to expect.
Majority of the people responding to the tweet are definitely excited for the new cafe, though. In fact, most of the responses are talking about how cute the animation is featuring Kirby and some of what they might like to order when the Japanese cafe opens next month.
The account itself only has two tweets and it's currently following the official Nintendo of Japan Twitter account and the Hal Laboratory account.
If you check the Kirby Cafe website's page code, it does offer a brief description of the cafe, stating that they will provide foods that will fill up those who visit it and that the items on the menu will also be healthy. Beyond that it's impossible to glean anymore information out of the thin bit of material made available to the public.
The news, however, does follow-up on the recent release of Nintendo's newest Kirby game called Planet Robobot, which sees the little cream puff battling against enemies with brand new abilities and special operable mechs.
The game adds an extra layer of playability to the table by enabling gamers to solve puzzles, battle enemies and access different areas of the map that otherwise couldn't be reached by simply trying to get there on foot. This is in addition to brand new enemies that Kirby will be battling against, along with the ability to make use of new Amiibo features that can be applied, unlocking powerful new attacks for the cream puff to execute on his foes.
I tend to doubt that Kirby Planet Robobot would make an appearance at the new Kirby Cafe, but it's not entirely impossible. In fact, I wouldn't doubt it if there were at least some visible display of the Kirby games there as a way to sell toys and games while also serving people food. It would be an absolute win for Nintendo if they did go that route.
Again, the cafe is set to go live this August in Japan. There's no news, information or dates remotely indicating that a Kirby Cafe will head West, but you can keep your fingers crossed nonetheless.
Staff Writer at CinemaBlend.
Your Daily Blend of Entertainment News
Thank you for signing up to CinemaBlend. You will receive a verification email shortly.
There was a problem. Please refresh the page and try again.