What Are Pokemon Go Nests And How Can You Use Them To Find A Ton Of Pokemon?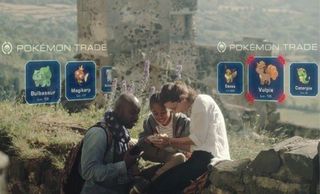 There's been some users who have done extensive research into Pokemon Go, from designing highly-detailed guides to using the game to mapping out how you can find every single Pokemon. But one user has started to put together what he's called Pokemon Go "nests" and it could really help you capture a ton of Pokemon.
A Pokemon "nest" is a place where a large amount of the same Pokemon is spawning in Pokemon Go. For example, I know in Los Angeles there's a nest I like to go to where I can get a ton of Pikachu because I eventually want to evolve it.
There are five maps currently being built by Reddit users, maps in these locations: global map, Los Angeles, Arizona, Orange County (in California) and the United Kingdom. Of course, these maps are a work-in-progress, seeing as how massive the project is.
The above Los Angeles map gives a better idea of how these nests work. Under each symbol is the location of a nest, and if you load up the map and zoom in, you can see exactly where the nests are. So how are these nests beneficial?
If you are looking for a specific kind of Pokemon to build your collection, then these maps can help you find that Pokemon. For example, maybe I want to find a Vulpix nest so I can capture enough to evolve into a Ninetails. All you have to do is check the maps to see where the closest Vulpix nest is located.
You can see from the maps there's still a ton of work to be done in discovering the nests and filling out the maps, and bless the hearts of those who are taking the time to do so, because it's a crazy endeavor. The creator of the Global Pokemon Go Nest Map stated their purpose for creating the map, saying,
"I am solely looking to find uncommon Pokemon types to help people complete their dex quicker and find things more reliably."
The creator also states in the subreddit that their map specifically will not have any common Pokemon types like Pidgey or Weedle. As stated above, the map works to help those who wish to find uncommon Pokemon. But the other maps won't necessarily have that same purpose.
I'm not too big on using the nest maps yet, probably because I get more of a kick out of stumbling upon a cool Pokemon rather than knowing where to go to find one, but I do understand wanting to fill your Pokedex with Pokemon you feel like you can't find otherwise. But for example, on the way home the other day I found a Snorlax on the side of the highway, CP 780. The thrill of finding something that rare in such a random location is such a sweet surprise, that it's something I really enjoy. But that's just my opinion.
For more information on the Pokemon Go Nests or to check out all of the maps, you can visit the nest location website.
Your Daily Blend of Entertainment News